A Lot Left
Hollywood slowdown leaves movie cars parked
Monday, August 23, 2010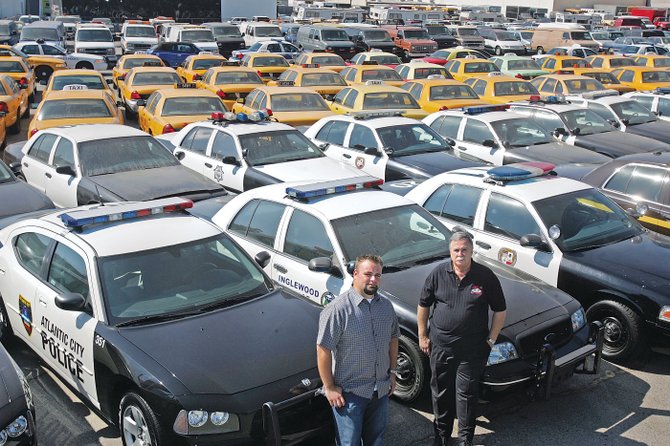 "Certainly we hope that the synergies will cut down on overall expenses," Claridge said. The company hasn't laid off any of its 35 workers, but it may make "nominal adjustments" to its payroll in the future.
Cinema Vehicle Services isn't the only picture-car company tightening its belt. Two years ago, Michael Kopilec, owner of Classic Car Suppliers in the Hollywood Hills, had 21 vehicles he rented to the studios. Today he owns only two cars – for personal use. Now he brokers vehicles, meaning he arranges for filmmakers to use other people's cars and takes a finder's fee for his service.
"Things aren't what they used to be, but we are still staying busy," he said. "I'm not finding cars for as many feature films but more commercials."
Kopilec also cited runaway production as the reason for the shrinkage of his business.
Statistics support Claridge's belief that the downturn began with the Writers Guild of America strike in 2007. The number of films released by the major studios fell 29 percent between 2006 and 2009, according to the Motion Picture Association of America. Film LA, the county's movie permitting agency, reports that the number of location production days for feature movies, TV and commercials fell 41 percent in the same period.
The entertainment industry is still big in Los Angeles. In its Report on the Creative Economy released in November, the Otis School of Design estimated 5,488 companies in the county work directly or indirectly to produce movies, TV shows and music recordings. The number of people directly or indirectly employed totaled nearly 394,000.
Mark Deo, a business consultant in Torrance, said the slowdown has roughed up more than car suppliers. Among his clients who are hurting is a freight forwarder in Long Beach that had a special division that sent film equipment to foreign locations. But the company has closed the division and laid off its four employees.
"It's hard for casting companies, for food service companies, and it's probably tougher for car companies," Deo said. "Hollywood is changing, and the pace of that change is going to speed up."
For example, low-budget reality shows and sports programming have replaced expensive scripted shows on TV, he said, and computer animation has lessened the need for elaborate live-action staging on locations or in studios. Of course, the economy has mandated budget cutbacks on the projects that do survive.
"The lack of budget in general because of the economy has greatly affected the vendors to the studios," Deo said.
For reprint and licensing requests for this article, CLICK HERE.