Legal Eagles Fail To Soar Online
Some large local firms find social media unfriendly.
Monday, August 16, 2010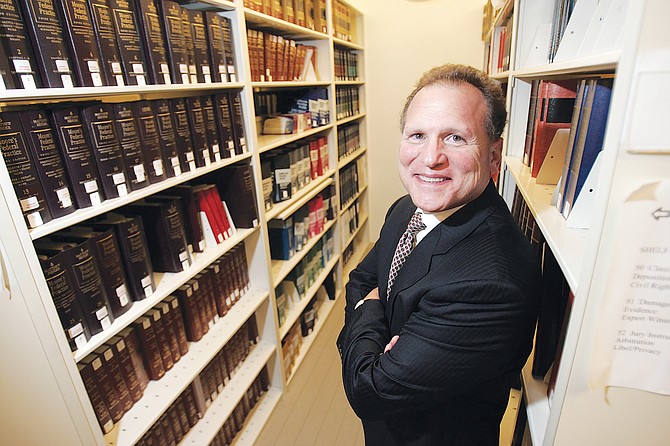 At Latham & Watkins, podcasts featuring panels of the firm's attorneys discussing topics from corporate restructuring to health care reform are now available on the firm's website.
One newly launched entertainment law blog written by attorneys at Century City-based Greenberg Glusker Fields Claman & Machtinger, Law Law Land, tries to separate itself from other law firm blogs through some attitude and humor: A recent post was titled a "Handy Dandy Guide to Vampire Law."
At Quinn Emanuel, the firm hasn't yet decided what to do with its Twitter page.
But founder and managing partner John Quinn created a personal Twitter account in May. Since then he's been posting about everything from firm news to his daily workout regimen.
"It's a way of communicating to people who indicate their interest in you," Quinn said. "A lot of them are in our firm, and there are people outside our firm and also in the media world."
Does it work?
Despite the uptick in activity, local law firms have for the most part remained wary of blogging and social media.
"We generally get our clients by word of mouth," said Kevin Brogan, a partner at downtown L.A. firm Hill Farrer & Burrill, which doesn't use blogs or Twitter. "Clients look and compare resumes and experience and rates of different lawyers and different firms and try to figure out what's a match for their particular matter. Would a blog carry the day? I don't think so."
Brogan said that the firm's site is relaunching this year, but without room for blogging. Why? There are concerns that statements published on the web "may come back to haunt you."
Most of the area's biggest firms, including O'Melveny & Myers, Latham & Watkins, Gibson Dunn, Lewis Brisbois Bisgaard & Smith and Paul Hastings Janofsky & Walker, don't have public blogs. Of those firms, only O'Melveny appears to have an active Twitter account.
"O'Melveny has been making some use of social media tools and blogs and we expect that our strategy will evolve over time," the company stated in response to a request for comment.
Spokespersons for Latham & Watkins and Gibson Dunn declined to comment for this article.
Even firms enthusiastic about greater interactivity on the web aren't sure what benefits will accrue.
"I'd be hard-pressed to say you're missing the boat if you don't have a blog or aren't all over the place on LinkedIn," said Vickie Spang, chief marketing officer for Sheppard Mullin, which launched about a half-dozen blogs in the last year. "But it's all about being connected to your clients in as many ways as you can, and this is just one of many excellent ways to do it."
Quinn offered some theories as to why law firms have been slower to embrace social media than other industries.
"The law of course is based on the status quo, the establishment, what people have done in the past," he said. "We follow precedent; we follow decisions that were previously made. In some ways you could say it's kind of a backward-looking profession."
Still, even Brogan, who's skeptical of using social media to promote law firms, acknowledged that things change.
"It wasn't that long ago that law firms were very edgy about putting any of their information on the Internet," he said.
Prev Next
For reprint and licensing requests for this article, CLICK HERE.