Remaking Promises
New owner rehabbing celebrity rehab center
Monday, April 19, 2010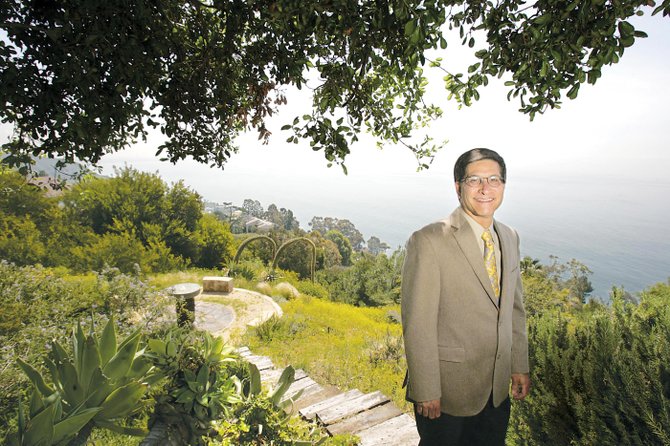 What's more, the California Department of Alcohol and Drug Programs has been investigating Promises to determine whether the center provided medical care without a license.
Promises isn't allowed to offer medical care, but it can bring in doctors to treat patients as independent contractors. Sack said this is made clear to all patients.
"There is no centralized medical staff," he said. "Our doctors provide services to clients, but they are not our employees and we don't regulate the practice."
It appears Promises is repairing its standing.
Heidi Kunzli, founder of Laguna Beach-based Prive-Swiss – an ultrahigh-end rehab treatment program that charges $100,000 for in-home treatment – said Sack's reputation in the industry gives Promises credibility. Promises and another facility in Tucson, Ariz., are the only programs to which she refers patients.
"I know the practitioners and professionals at Promises and I know they are serious and they are good," Kunzli said.
Changing ways
Richard Rogg founded Promises in 1989 in West Los Angeles, and he eventually opened a second facility in Malibu.
Promises charges $38,500 for a 90-day stay at its West L.A. facility, while treatment at its Malibu location – with panoramic views of the ocean and perfectly manicured lawns – starts at $54,500 for a 31-day stay. Sack declined to discuss Promises' financials in detail, but said that the center posted its second-best year in 2009. (The Business Journal reported in 2006 that Promises brought in more than $15 million a year in revenue.)
Promises Malibu, which is located on two estate-size plots in the hills, offers such amenities as a tennis court, meditation areas, gourmet meals and 300-thread-count sheets. The lavish treatment and costly price tag have made Promises the target of jokes by comedians such as Jay Leno. But Sack said the picturesque setting was what first attracted him to Promises.
Sack, who has 28 years of experience in clinical, research and administrative psychiatry, first contacted Promises several years ago when he needed subjects for a clinical research study on a new treatment for alcohol addiction.
He was impressed with the relaxed, homelike environment Promises offered its patients, and thought the atmosphere made treating people with addictions more effective.
"Most settings that I've worked in, whether a hospital or community mental health clinic, create an obstacle to treatment," he said. "They are bureaucratic settings and there is a tendency for everyone to get the same treatment, especially in chemical-dependency settings."
For reprint and licensing requests for this article, CLICK HERE.