Remaking Promises
New owner rehabbing celebrity rehab center
Monday, April 19, 2010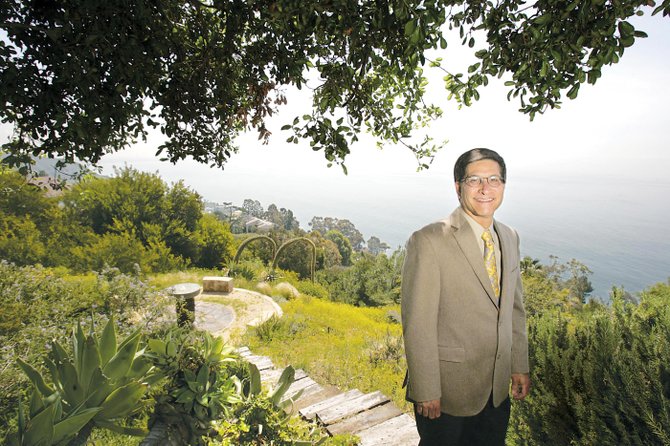 Promises Treatment Centers became famous for its Hollywood clientele, including starlets Britney Spears and Lindsay Lohan. But when those stars suffered relapses, the sordid news was splashed over the tabloids and made Promises famous in an unwanted way.
Indeed, Promises got a reputation as a high-dollar Malibu getaway for wayward celebrities rather than as a serious drug and alcohol treatment center.
So when David Sack acquired the treatment program and its Malibu and West L.A. campuses in 2008, the psychiatrist had a big job: rehab the rehab centers.
Job 1 was to cut down those high-profile episodes of backsliding. "People do relapse," Sack said. "And if I'm a celebrity and I relapse, it's all over the tabloids. When treating celebrities, you are associated with their successes and failures."
Sack said that Promises' role as rehab center to the stars is the proverbial two-edged sword: It's a source of pride and prejudice.
"It's a challenge for us. We are doing everything we can to protect (celebrities') anonymity and make sure they get the best care and treatment, and hope success will come back in a positive way to them and to us. But there are times when people will fail spectacularly, and we will get attached to that, too."
Spears entered the Malibu rehab program in 2007 after shaving her head at a San Fernando Valley salon. She left Promises the day after she voluntarily checked into the program, but then quickly returned and completed treatment. However, there were public doubts about whether she had truly made a change; a court later placed Spears' affairs under a permanent conservatorship in a sign that she hadn't turned her life around.
Lohan also entered the Malibu program that year after getting busted for driving under the influence, but got another DUI several months after her treatment.
To head off those kinds of episodes, Sack has emphasized the program's follow-up care system. He has the staff monitoring discharged patients instead of just letting them go.
In addition, he upgraded the Promises staff, recruiting licensed professionals with expertise in disorders such as depression and the latest celebrity problem – sex addiction. The program had focused on traditional 12-step recovery methods, but Sack now offers more involved mental health treatment to patients with drug and alcohol addictions.
Celebrity relapses weren't the only problems for Promises.
The center was hit with several breach-of-contract and unfair-business-practices lawsuits in 2007 by former patients who claimed they were kicked out of the program and refused refunds. Promises denied the allegations. Sack said all of the lawsuits have been resolved. An attorney handling one of the cases said it was resolved, but would offer no other information.
Prev Next
For reprint and licensing requests for this article, CLICK HERE.