If there's one business that has enjoyed a substantial boost from the lockdown prompted by Covid-19, it's short-form video app TikTok.
The Chinese-owned social media platform, which recently opened a 119,000-square-foot office in Culver City, was a rising star before the pandemic.
But with housebound consumers suddenly craving addictive distractions, TikTok has exploded as a pop culture force. Celebrities, social media influencers and regular users alike have embraced the brief music, dance and comedy videos that populate the service.
The TikTok mobile app, which is owned by Beijing-based ByteDance Ltd., in March saw downloads surge 190% in the United States and 109% worldwide, according to mobile data company Sensor Tower Inc. As of March 31, TikTok had nearly 157 million downloads in the U.S. alone.
And in 2019, TikTok topped all other social media platforms in the country with almost 45.7 million downloads. Instagram finished second with 40.8 million downloads last year with Snapchat, YouTube and WhatsApp even further back.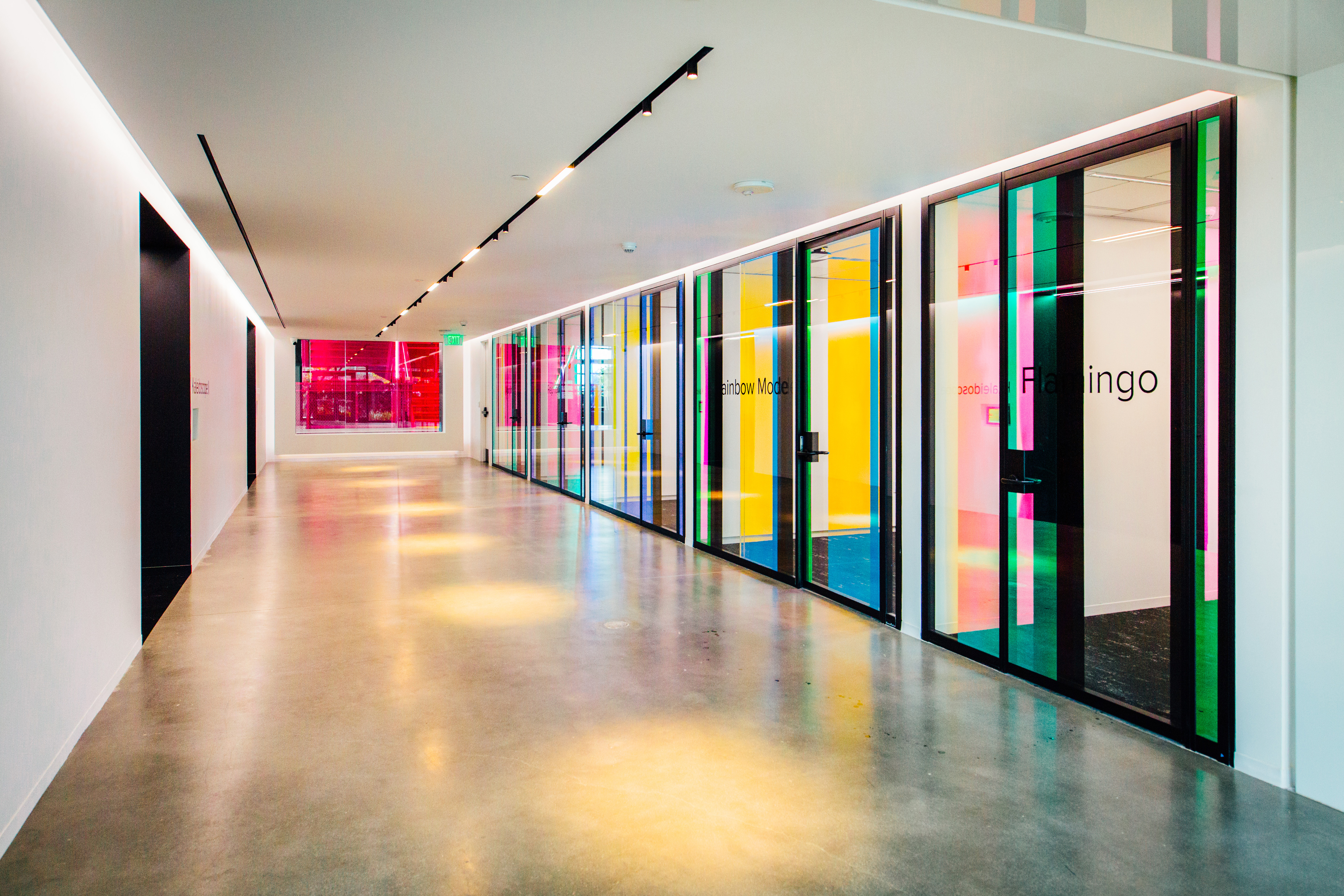 Businesses, not surprisingly, have taken notice as the platform has scaled new heights. Chipotle Mexican Grill Inc. reportedly reached more than 95 million people on TikTok with a branded hashtag challenge during the 2020 Super Bowl. The company's "TikTok Timeout" urged people to create their own "February Free Delivery Sundays" ads set to Justin Bieber's song "Yummy."
Attracting attention
TikTok's audience has grown so much that businesses are shifting their advertising focus away from established platforms such as YouTube, Facebook and Instagram, according to Ellie Heisler, a partner at the downtown office of law firm Nixon Peabody. Heisler said she represents more than 50 influencers across social media platforms.

"It used to be that the bigger money was for the other platforms," Heisler said. "If it involved a TikTok component, it was only used as the support for the other channel to drive traffic there. But now, more deals are TikTok specific, and they may have no components on YouTube, Instagram or any other social platforms."
Advertisers can't monetize directly on TikTok. Unlike Instagram, TikTok doesn't deliver shoppable ads, which would allow users to click into an ecommerce page and order the items there, according to Alexandra Devlin, an agent with Beverly Hills-based William Morris Endeavor specializing in digital media, content development and endorsements.
"If (an advertiser's) goal is converted sale versus awareness, then Instagram is probably a better platform. If it's purely for awareness to hit certain demographics, then we would tell you to do TikTok," Devlin said. "TikTok is great for adding value. People are growing really quickly on it."
Big merger
TikTok's origins date to 2016 when Byte-Dance launched the social app Douyin in China. The company rebranded the product as TikTok when it was released outside the country in 2017.
To accelerate TikTok's growth, Byte-Dance in 2018 paid a reported $800 million to $1 billion for Musical.ly, a Shanghai-based lip-sync platform with an office in Santa Monica.
Musical.ly, which launched in 2014, had an audience of 100 million monthly active users in North America by the time it was merged with the TikTok platform.
Musical.ly users were automatically signed up for the new TikTok app, which combined features of both platforms, including karaoke, music lip-syncs and loop videos.
Alex Zhu, co-founder of Musical.ly, was appointed senior vice president of TikTok.
Business of Apps, a digital analytics site operated by Soko Media Ltd., estimates that TikTok and Douyin have a combined 800 million monthly active users. It also estimates that users spend an average of 45 minutes per day on the app.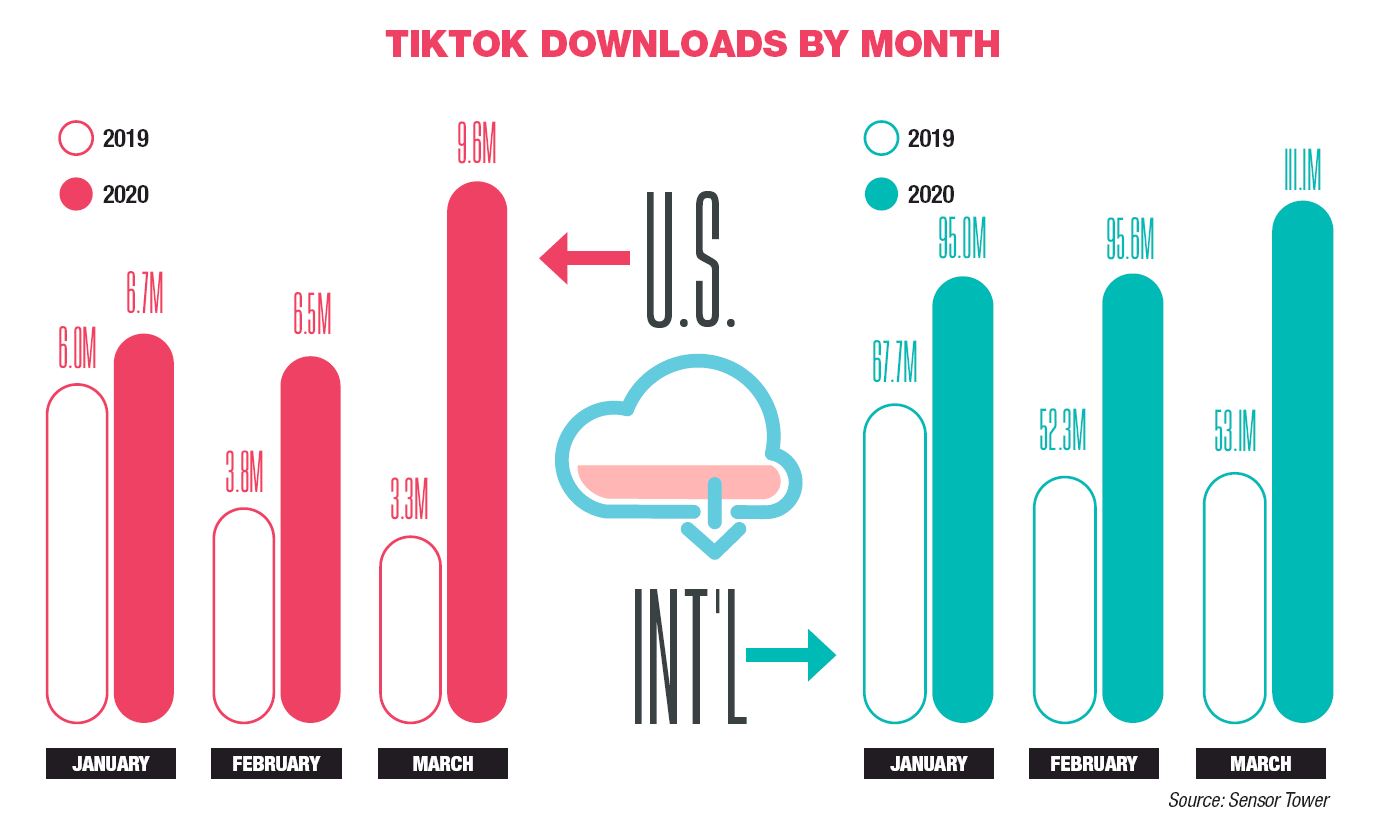 Part of the reason TikTok is able to gain that kind of traction is the low barrier of entry for content creation, according to Joe Izzi, a digital talent agent with WME.
The talent agency represents Addison Rae Easterling, a 19-year-old TikTok star with more than 36 million followers. "Various creators on TikTok would tell you that you can create lower-lift content at scale," Izzi said.
Another reason for TikTok's success is the artificial intelligence algorithm that powers the platform and generates recommendations as users view more content. Recommended videos play one after another without requiring additional clicks by the user.
"People are able to look at what they're already interested in and see more and more of that," said Timothy Armoo, founder of Fanbytes Ltd., a London-based digital marketing startup.
"TikTok has tremendous monetization and business potential," said Jayanth Kolla, founder and partner of Bangalore, India-based research firm Convergence Catalyst. "It's a phenomenon in a specific segment of users. And with that kind of scale, engagement and reach, they can evolve into anything."
Total downloads for Douyin and Tiktok
TikTok global downloads: 1.7 billion
TikTok U.S. downloads: 156.8 million
Douyin China downloads: 193.5 million
Source: Sensor Tower
A TikTok timeline: How the video platform became a social phenomenon
March 2012: ByteDance Founding. TikTok parent company ByteDance Ltd., is founded in Beijing by Yiming Zhang. It will become one of the highest valued startups in the world, with products ranging from social media platforms to news curation apps.
September 2016: Launch of A.me. ByteDance launches A.me, a mobile app that allows users to create short music videos.
December 2016: A New Name. ByteDance renames A.me Douyin, which means "shaking music" in Mandarin, playing up the app's music lip-sync feature.
May 2017: TikTok Launches. ByteDance launches Douyin outside of mainland China and brands the international version TikTok.
December 2017: Musical.ly Acquired. ByteDance pays a reported $800 million to $1 billion for Musical.ly, a Shanghai-based lip-sync platform with an office in Santa Monica. The platform would reach 100 million monthly active users before its merger with TikTok.
August 2018: TikTok, Musical.ly Merge. ByteDance merges the content and users of Musical.ly with TikTok. Operations for the merged properties move from Musical.ly's Santa Monica office to a space in Century City.
January 2020: New L.A. Office. TikTok moves into a new 119,000-square-foot office at C3 in Culver City.