Million-dollar Machines
L.A.'s high-end auto market draws the best in restoration
Friday, January 4, 2019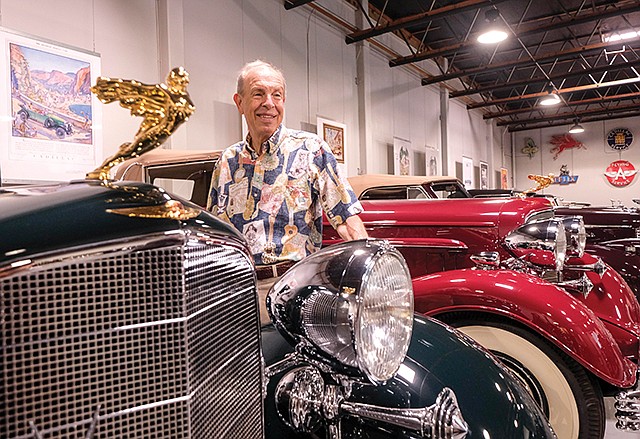 The auto restoration work for the creme de la creme of cars is big business in Los Angeles.
The region leads the nation in the luxury auto market with roughly 2,000 million-dollar cars owned here, which is more than anywhere else in the United States, according to Traverse City, Mich.-based classic car insurer Hagerty Group.
That number has tripled since 2010, according to Hagerty, which bases its figures on counties with large wealthy cities and an active car culture scene as a comparison to L.A. County. These include wealthy pockets in rival classic auto regions in Florida, such as Palm Beach and Miami; the Hudson Valley in Westchester County, N.Y., where some of Wall Street's financially savvy live; and in the tech-rich Silicon Valley.
Other regions showing huge growth in million-dollar cars include Orange and San Diego counties, oil-rich Houston, suburban New York's Long Island, and the affluent retirement community of Scottsdale, Ariz., according to Hagerty.
But none are as big as L.A.'s.
And with that scale comes a bevy of mechanics who form a network of service providers for owners who can afford these ultra-luxury automobiles.
"Everyone has a different specialty," said Michael Bodell, the Petersen Automotive Museum's deputy director. "Some specialize in Italian or British cars, or engines or wheels. People in L.A. are real craftsmen.
"It's an underground economy. These guys are prominent craftsmen, people who work on exotic cars. You can't just go and buy a part. You have to make them," Bodell added. "With a vintage and exotic car, you don't know how much it will cost to restore. It is an art that doesn't exist. To put it in original form, you can't know what is ahead or how tough it will be."
Car care culture
The million-dollar car culture in Los Angeles has fueled demand for mechanics – many of whom clam up when it comes to discussing or taking photos of their employers' cars.
"It's pretty hard to write an article on this because people don't want the IRS to know what they (vintage cars) are worth," said John Willhoit, who owns Willhoit Auto Restoration in Long Beach and has worked on cars such as Jerry Seinfeld's million dollar-plus Porsche 908.
Willhoit's shop insures cars up to $150,000 in case of vandalism or theft though he regularly garages several millions of dollars' worth in vehicles at one time. Owners typically have insurance riders that cover the cars at a higher price tag in case of loss, so Willhoit's headaches are limited.
Prev Next