Deals & Dealmakers: WndrCo's Privacy Play
Katzenberg-led outfit invests $295M into digital security outfit AnchorFree
Friday, September 7, 2018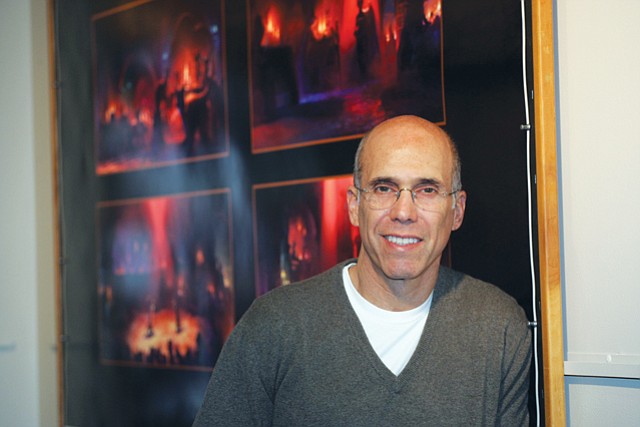 Alpine.AI, which develops voice-enabled applications, was founded in 2016. Its employees will move to Headspace's San Francisco office.
Headspace announced in June the creation of a digital health subsidiary to develop a prescription meditation app, which it aims to market by 2020. The mobile app would be prescribed by doctors for a range of chronic diseases, pending completion of clinical trials and federal regulatory approval.
Headspace was founded in 2010 by Pierson, a then-anxious advertising executive, and Andy Puddicombe, a Buddhist monk. They moved their firm to Silicon Beach from London five years ago so they could surf.
The company's guided meditation app and online offerings have been accessed by 31 million people in 190 countries, in addition to one million subscribers who sign up at a cost of around $100 a year, according to the company.
Headspace has raised $75.2 million in investor funding, according to Crunchbase.
WeHo Outfit Looks South
Everlert Inc., a West Hollywood private equity firm, announced Sept. 4 that it has taken a 40 percent stake in Baja Green Energy S.A., a Mexican developer of renewable energy generation and storage projects.
Baja Green Energy uses a pumped hydro-electricity storage system developed by Water & Energy for Life, a joint Mexican and Dutch venture, as part of renewable energy projects. The announcement from Everlert mentioned a solar power plant proposed for the Mexicali area of the Mexican state of Baja California, but provided no additional specifics on this project or on other renewable energy projects.
Everlert's previous investments have focused mostly on entertainment projects and on assisted- and sober-living facilities.
"This…acquisition of 40 percent of Baja Green Energy enables Everlert to expand its reach and influence internationally by originating and developing worthy assets in other countries," Mark Blankenship, Everlert's chief executive, said in a statement.
Have a deal tip? Henry Meier can be reached at hmeier@labusinessjournal.com or (323) 556-8321.
Prev Next