Long Beach Airport Opens Reconstructed Runway for General Aviation
Thursday, October 11, 2018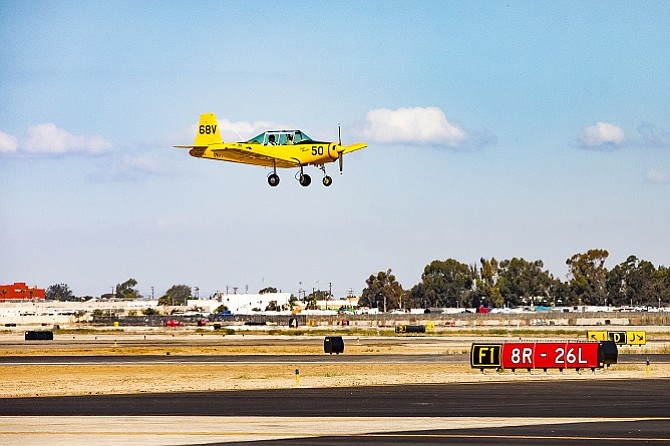 Long Beach officials marked the opening of reconstructed runway at Long Beach Airport for general aviation on Oct. 11.
The runway, called 8R/26L, is the shortest one at the airport at 5,420 feet, or just over one mile. The $14.7 million project, funded through a $15.3 million grant from the Federal Aviation Administration, narrowed the runway to 100 feet from 150 feet, installed a new taxiway connector and built new waiting areas for general aviation pilots to warm up their plane engines.
To commemorate the reconstruction completion, Long Beach Vice Mayor Dee Andrews joined pilot Curt Castagna, chief executive of Aeroplex/Aerolease Group and President of the Long Beach Airport Association, for a ceremonial first flight in a Varga aircraft.
The runway had actually been in operation since Oct. 5 after a nine-month shutdown for the reconstruction project.
"A great deal of coordination needed to occur to re-direct and continue operations while construction moved forward," Long Beach Airport Director Jess Romo said in a statement marking the official runway opening. "We appreciate the efforts of everyone associated with this project."
HNTB Corp. of Kansas City was the designer for the project, Dallas-based Jacobs Engineering was the construction manager and All American Asphalt of Corona was the general contractor.
Last year, Long Beach Airport recorded about 260,000 general aviation operations (both take-offs and landings), according to the runway completion announcement.
Economy, education, energy and transportation reporter Howard Fine can be reached at hfine@labusinessjournal.com. Follow him on Twitter @howardafine.
For reprint and licensing requests for this article, CLICK HERE.