Local Lobbying Firm Vectis Opens DC Office with Two Former Congressmen
Thursday, October 11, 2018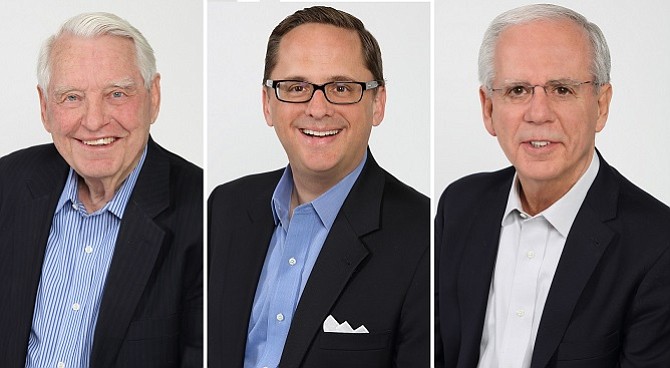 Vectis Strategies, an El Segundo government relations and lobbying firm, has opened a Washington D.C. office with two former California congressmen as partners, the firm announced Oct. 11.
The six-member D.C. office will lobby Congress and federal agencies on behalf of the firm's California business clients. The office is anchored by Tony Coelho, 76, a former Democratic congressman from Modesto who rose to become House Majority Whip in the late 1980s and Ron Packard, 87, a former Republican congressman from Carlsbad who chaired a subcommittee on energy, water and military construction.
"Vectis DC creates a level of focus that better articulates our value in (Washington) D.C. – where we can work with existing lobbying firms or in-house teams to 'carve out' California," said David Herbst, founder and managing partner of Vectis Strategies and a founding partner of Vectis DC. "No firm knows the Golden State better than Vectis DC."
Among Vectis' Strategies local clients: Pasadena-based engineering firm Parsons Corp., Aerospace Corp. in El Segundo, the Rose Bowl Operating Company, the Archdiocese of Los Angeles, LA BioMed and Mount Saint Mary's University in Los Angeles, among others.
Veteran Washington D.C. congressional staffer Don Polese serves as managing partner of the D.C. office. Also on the team are former Hermosa Beach mayor Michael DiVirgilio and Rick Olivarez, grandson of the late Rep. Edward Roybal.
Economy, education, energy and transportation reporter Howard Fine can be reached at hfine@labusinessjournal.com. Follow him on Twitter @howardafine.
For reprint and licensing requests for this article, CLICK HERE.