Gubler to Retire as Head of Hollywood Chamber; Ghadban to Take Over
Monday, October 1, 2018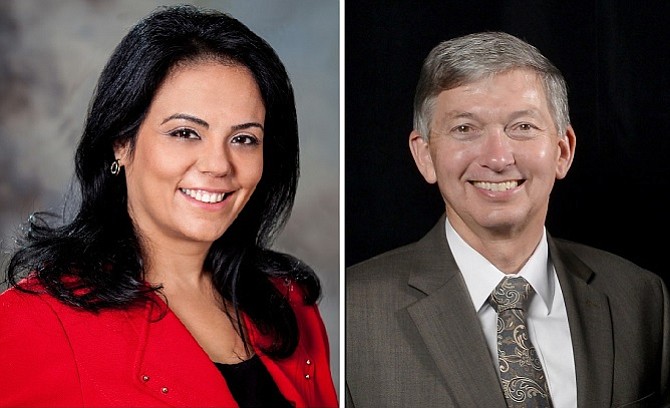 Longtime Hollywood Chamber of Commerce Chief Executive Leron Gubler will retire at the end of the year, to be replaced by current Simi Valley Chamber Chief Executive Rana Ghadban, the Hollywood chamber announced Oct. 1.
Gubler, 67, has led the chamber for 26 years turning it into a major force both in the business community and for the revitalization of Hollywood.
"The time felt right to retire," Gubler said. "Twenty-six years is a long run."
Gubler took the helm during the recession of the early 1990s, at a time when the chamber was in dire financial straits due both to the economy and legal battles over trusts the chamber administered. Hollywood itself had also hit rock bottom as media companies were leaving and businesses faced constant disruption as streets were being ripped up during subway construction.
He cited restoring the chamber to fiscal stability and leading the effort to revitalize Hollywood as his two biggest accomplishments. The chamber is now the seventh largest in L.A. County with 810 members and a budget of $2.4 million. And dozens of new development projects have opened over the past 20 years, starting with the Hollywood & Highland project in 1998.
Ghadban, 38, has spent the past two years as chief executive of the Simi Valley Chamber, where, among other things, she launched an automotive council and began a "Shop Simi First" campaign. Prior to that, she was briefly chief executive of the Calabasas Chamber of Commerce and before that, served eight years as chief executive of the Chatsworth/Porter Ranch Chamber of Commerce.
Ghadban, who starts with the Hollywood chamber on Dec. 1, said she plans a "listening tour" and a survey to gauge the needs of chamber members. She also plans to launch programs to target tech-oriented millennial business owners.
Economy, education, energy and transportation reporter Howard Fine can be reached at hfine@labusinessjournal.com. Follow him on Twitter @howardafine.
For reprint and licensing requests for this article, CLICK HERE.