Gameday Tix? There's (Another) App for That
Snap and SeatGeek partner with LAFC for in-app ticket purchases
Friday, June 15, 2018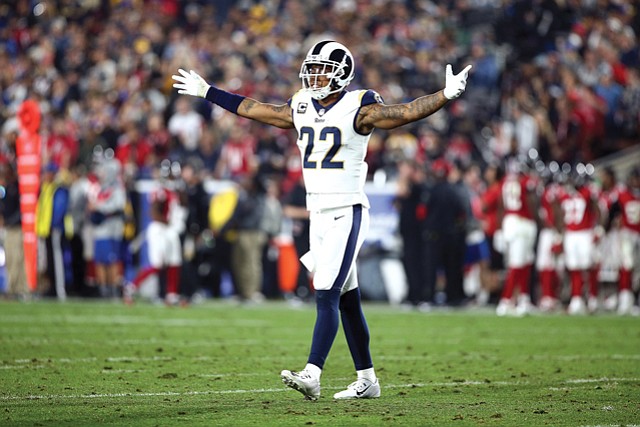 The Los Angeles Football Club joined forces with SeatGeek Inc. and Snap Inc. to be the first professional sports team in the world to sell game tickets through Snap's Snapchat app.
The Snapchat integration is one of the first e-commerce offerings for the Venice-based company since the application's initial release in September of 2011. LAFC and SeatGeek began their relationship in December when LAFC struck a deal naming SeatGeek the official ticket partner of the newly branded soccer organization.
The Snapchat ticket offerings began May 22, with LAFC making twenty tickets available to purchase for its May 26 game against D.C. United. Tickets were discounted fifty percent to $45 for the game if bought through Snapchat, according to the team's website.
"We're always looking to reach our fans in innovative ways, and selling tickets directly to our followers on Snapchat gives us an incredible opportunity to connect with our most dedicated supporters," Tom Penn, president and co-owner of the LAFC, said in a statement.
SeatGeek and Snapchat began developing the e-commerce feature n February, aiming to give fans a simple avenue in which to purchase tickets to a live event through a Snapchat story. To purchase within the app, Snapchat users can view a Snapchat story – in this case LAFC's – and swipe up, where they are given an option to select tickets, according to SeatGeek.
Snapchat and SeatGeek are planning to ratchet up the number of sporting and live events that they sell tickets to. Last week boxer Errol Spence Jr., the undefeated and current International Boxing Federation welterweight world champion, posted to his Snapchat story tickets for his June 16 bout against Carlos Ocampo at the Dallas Cowboys-owned Ford Center at The Star in Frisco, Texas.
Rams Head South
The Los Angeles Rams announced a partnership with the San Diego radio station XPRS 1090-AM, The Mighty 1090, making them San Diego's flagship station for all things Rams.
The team may be sharing the Los Angeles market with the Los Angeles Chargers, but that hasn't stopped them from going after its rival's former home – the Chargers relocated from San Diego to L.A. last year.
"We're thrilled to have The Mighty 1090 as partners to continue our reach," Kevin Demoff, chief executive officer and vice president of the Los Angeles Rams, said in a statement.
The deal between the Rams and The Mighty 1090 will run for the next two seasons. The station will air play-by-play broadcasts for all Rams' preseason, regular season and playoff games. The Mighty 1090 is operated by San Diego-based Broadcast Co. of the Americas, which operates two additional stations in San Diego.
For reprint and licensing requests for this article, CLICK HERE.
Prev Next