ESCAPE VELOCITY
Entertainment ventures hunt movie licenses
Friday, June 8, 2018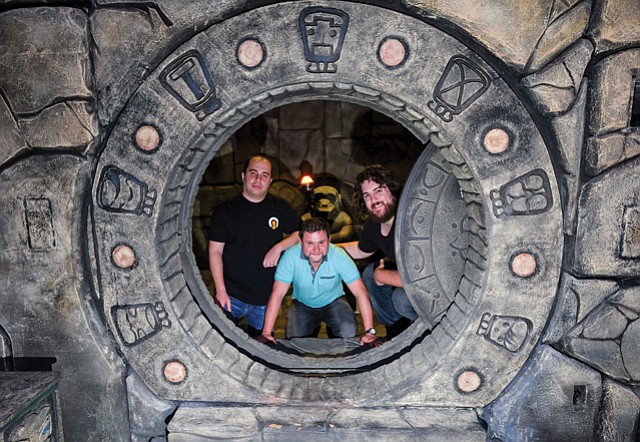 The release of a blockbuster movie is routinely attended by promotional efforts spearheaded by the film's distributors, from merchandise to live interactive events.
Sometimes those events are held free of charge in hopes that they will inspire would-be fans to participate in some of the movie's promotion in the form of social media.
Selfie with a space alien, anyone?
One relatively new form of interactive entertainment – so-called escape rooms, where groups have to solve a puzzle in an allotted time to "escape" a room – are flipping that financial script, however.
Studios aren't funding the movie-themed rooms, though – that falls to the company offering the escape room experience, which might pay an additional license fee to the studio in exchange for the potential edge a hit movie might bring to efforts to lure fans.
What's an escape room?
You're not alone in wondering.
A recent New York Times article quotes estimates from escape room bloggers David and Lisa Spira, who reckon that the number of escape rooms in the U.S. has grown from 22 in 2014 to 2,000 in 2018, making the ventures a relatively nascent form of live entertainment.
The concept originated in Japan, and has gained popularity among millennials in U.S., where it remains something of a mystery to much of the rest of the population.
That's why some escape room companies are willing to pay the price of licensing to piggyback on the popularity of a movie as a way to introduce newcomers to a different sort of entertainment.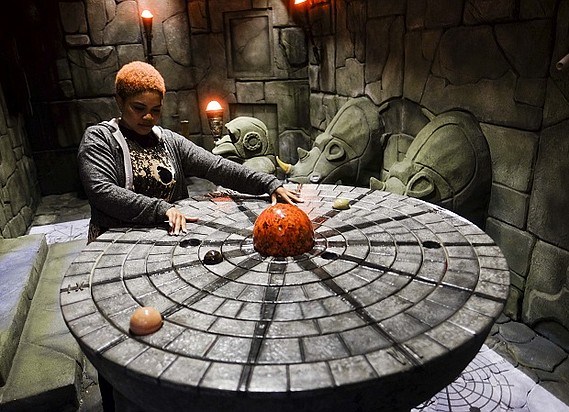 Burgeoning business
60Out, a division of Hollywood-based Escape Key Entertainment Inc., recently added a "Jumanji: Welcome to the Jungle" escape room experience at its Melrose location in Hollywood.
The company, founded in 2015, offers 20 escape room experiences at seven locations, with trailing 12-month revenue of around $3 million. "Jumanji" is the company's first movie-themed escape.
Escape Key Entertainment owner Ilya Vradiy said it is so far the most expensive, costing about $300,000 to script, build and design, compared with about $100,000 for most of the company's escape rooms.
An hour in the escape room costs $38 per person Sundays through Thursdays, $40 per person on Fridays and Saturdays.
The "Jumanji" escape room opened last December, the same month Sony Pictures Studios Inc.'s "Jumanji: Welcome to the Jungle" hit theaters. The movie was an unexpected hit, and crossed into blockbuster stratosphere to become the movie studio's highest grossing film of all time, reaching $404 million at the domestic box office.
Prev Next