American Jewish University Names Jeffrey Herbst as New President
Thursday, June 7, 2018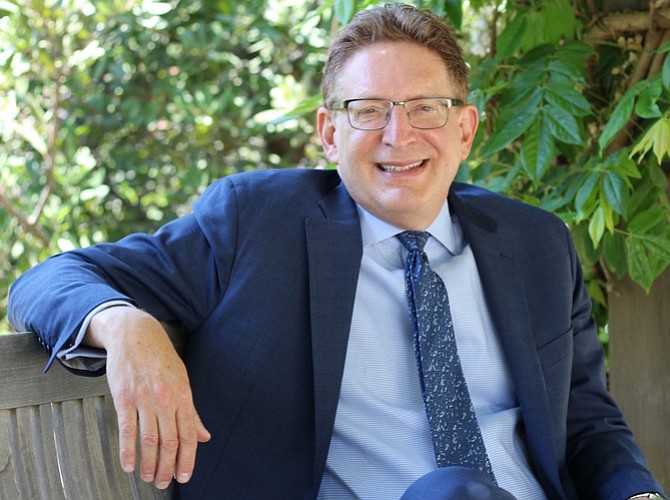 American Jewish University in Bel-Air has named former Newseum and Colgate University president Jeffrey Herbst as its new president, succeeding longtime leader Robert Wexler, the university announced June 6.
Herbst, who was chosen unanimously by the university's board of directors, will take over as president on July 1. He will be the fourth president in the university's 71-year history; when he steps down this month, Wexler will have served 26 years as president, while his predecessor, David Lieber, served 29 years.
Wexler guided the university through its 1997 merger with the Brandeis Bardin Institute near Simi Valley, and the rebranding of the school as American Jewish University. The school's endowment grew from $5 million to $100 million during Wexler's tenure, a substantial sum for a university with only four degree programs and 170 full-time students. The university's continuing education program has a total enrollment of 12,000.
Herbst, 57, recently served two years as chief executive of the Newseum and Newseum Institute in Washington D.C., a complex devoted to the history and culture of media in the U.S. and around the world. Prior to that, he served five years as president of Colgate University, a liberal arts school in Hamilton, N.Y. and before that, he taught for 20 years in the politics department at Princeton University in Princeton, N.J. He was also a senior fellow at the Brenthurst Foundation and was a two-time Fulbright Scholar.
"It is a great honor to be named the new president of American Jewish University," Herbst said in a statement. "To lead a thriving Jewish institution that educates across the lifecycle – engaging children in summer camp, teaching students in undergraduate and graduate programs, preparing the next generation of rabbis and Jewish educators, and educating the wider community is tremendously exciting."
Economy, education, energy and transportation reporter Howard Fine can be reached at hfine@labusinessjournal.com. Follow him on Twitter @howardafine.
For reprint and licensing requests for this article, CLICK HERE.