Cal State Dominguez Hills President Willie Hagan to Retire
Wednesday, September 27, 2017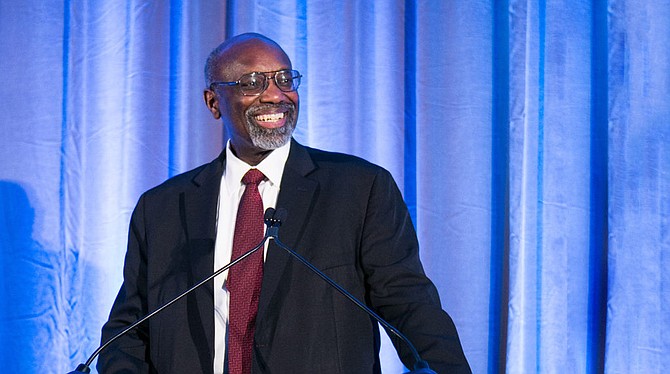 Cal State Dominguez Hills President Willie Hagan announced Tuesday during convocation ceremonies that he will retire at the end of the 2017-18 academic year.
Hagan was appointed as the university's 10th president in 2013 after one year as interim president.
"It has been one of the most rewarding experiences of my career to serve as president of this great institution," Hagan said. "Together we have strengthened the university on all fronts – student success, advancement, academics and facilities. We have set in motion initiatives that will have a long-lasting impact on the future of this university."
During his tenure, Hagan oversaw plans for a science and technology building with research labs that is set to begin construction later this year. Plans are also moving forward for new student housing and a new academic building that will house the College of Business Administration and Public Policy. The university also embarked on a revision of the campus facilities master plan to guide its development over the next 15 years.
Prior to his arrival at Cal State Dominguez Hills, Hagan was interim president of Cal State Fullerton in Orange County.
The university in a statement said it would launch a national search for Hagan's successor.
Cal State Dominguez Hills, which was founded in 1960, ranked No. 7 on the Business Journal's colleges and universities list by enrollment, with 13,979 students, including 12,632 in undergraduate programs.
Economy, education, energy and transportation reporter Howard Fine can be reached at hfine@labusinessjournal.com. Follow him on Twitter @howardafine.