LAX Debuts Automated Screening, Eyes Record Run
Monday, November 20, 2017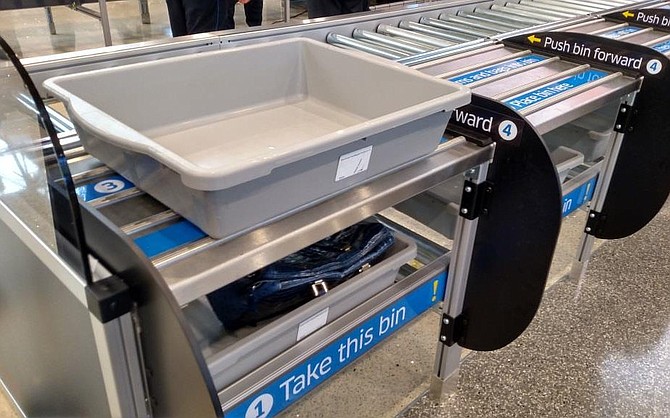 Los Angeles — Los Angeles International Airport and the U.S. Transportation Security Administration launched five automated screening lanes at the Tom Bradley International Terminal, airport officials announced late last week.
The announcement came as airport officials projected the facility would handle a record 2.38 million passengers in the 10-day period running through the Monday after the upcoming Thanksgiving holiday.
The five automated screening lanes are the first of 14 that will be automated at a cost of $12.3 million, paid for with airport and Federal Aviation Administration capital funds.
"Los Angeles World Airports is pleased to bring this enhancement to our passengers, as we continue to make LAX a gold-standard airport." said Aura Moore, the Chief Information Officer at Los Angeles World Airports, the city agency that runs LAX.
The automated lanes aim to reduce overall screening times by allowing as many as five passengers to place their items in trays simultaneously and submit them for screening without waiting for the person in front of them. Passengers then line up at the body screener or metal detector. Meanwhile, bags that trigger an alarm are automatically moved to a separate screening center, eliminating holdups in the main line for screening succeeding bags.
Airport and TSA officials estimate that the automated system can process 3,220 passengers an hour, an increase of 1,000 from the non-automated screening lanes.
Economy, education, energy and transportation reporter Howard Fine can be reached at hfine@labusinessjournal.com. Follow him on Twitter @howardafine.
For reprint and licensing requests for this article, CLICK HERE.