Prominent L.A. Developer David Wilstein Dead at 89
Monday, July 10, 2017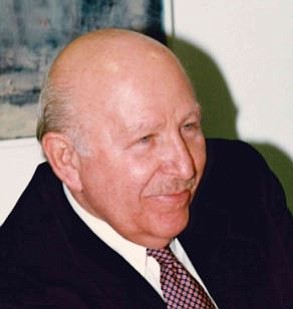 Prominent L.A. commercial real estate developer David Wilstein, founder of Realtech Construction Co., died Sunday at age 89, executives at the company announced Monday.
Wilstein and his firm built many landmark properties, including Century City Medical Center and Hospital in 1970 and the 25-story Wells Fargo tower on Wilshire Boulevard in Brentwood in 1983. He also built projects in other parts of the United States and internationally.
Wilstein grew up in Pittsburgh and came out to California in the 1950s, working as a civil engineer before starting a home-remodeling business with his father and brother that morphed into an apartment development business. He founded Realtech Construction Co. in 1976; today the company has 45 employees and more than 100 commercial real estate projects under its belt.
Wilstein remained active in Realtech management until the last year or so. At the time of his death, he was 50 percent co-owner of the business with his brother Leonard. It was not clear as of Monday how the ownership would be restructured.
Wilstein was active in Jewish charitable causes. He served on the boards of directors of Cedars-Sinai Medical Center, the Brandeis-Bardin Institute and the American Friends of Hebrew University. He was also a board trustee of the California State University system.
Wilstein's death was attributed to natural causes. Funeral arrangements are private. He is survived by his wife, Susan, and one daughter; another daughter died several years ago.
Public policy and energy reporter Howard Fine can be reached at hfine@labusinessjournal.com. Follow him on Twitter @howardafine.
For reprint and licensing requests for this article, CLICK HERE.