Biz Groups Stand Guard Over Tax Breaks
Monday, July 5, 2010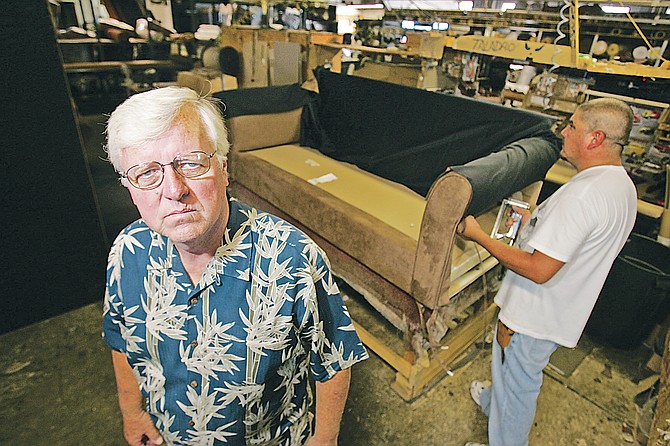 Hundreds of businesses have begun lining up to defend tax breaks under attack by a labor-sponsored initiative that recently qualified for the November ballot.
Proposition 24, backed by the state teachers union, would repeal three tax changes that will save business an estimated $1.7 billion a year. State tax regulators estimate that about 120,000 businesses statewide could lose these breaks if the initiative passes.
Nearly every major statewide business organization and dozens of local chambers of commerce have joined a coalition called Stop the Jobs Tax Initiative. Among the more prominent local companies are Burbank-based Walt Disney Co. and Amgen Inc. of Thousand Oaks.
But smaller companies also see big stakes in the issue. At Gardena furniture manufacturer Cambridge of California, for example, owner Ben Nielsen said he might shut down if he loses the tax breaks that were passed by the Legislature over the past two years.
"We're barely surviving now as it is, with the economy as tough as it is and the foreign competition," Nielsen said. "Those tax breaks were our hope for the future. If they hadn't been enacted, I would already have closed my doors. Take them away, and I'll probably have to shut down and throw 27 people out of work."
The coalition already has begun raising the tens of millions of dollars needed to run an opposition campaign. The members also are mounting a lobbying effort to prevent passage of bills delaying the tax breaks.
But raising the money may be a daunting task. Business pocketbooks have been drained by the recession, and there are several other propositions on the November ballot deemed crucial to businesses. Those include a measure postponing the state's greenhouse gas reduction law and another initiative requiring a two-thirds vote of the Legislature to raise fees on business.
"This will be one of the most expensive elections for business ever," said Gary Toebben, chief executive of the Los Angeles Area Chamber of Commerce.
But Toebben said the tax breaks initiative may get special attention nevertheless.
"Businesses are very angry with this initiative and the way it's been described by its proponents as 'closing tax loopholes,' " he said. "They're angry enough that I guarantee you they will open their wallets to defeat this."
Proposition 24 would repeal three business tax breaks that the Legislature passed during budget negotiations in late 2008 and early 2009, just as the economy plunged into a deep recession.
For reprint and licensing requests for this article, CLICK HERE.
Prev Next