Only $5.41/month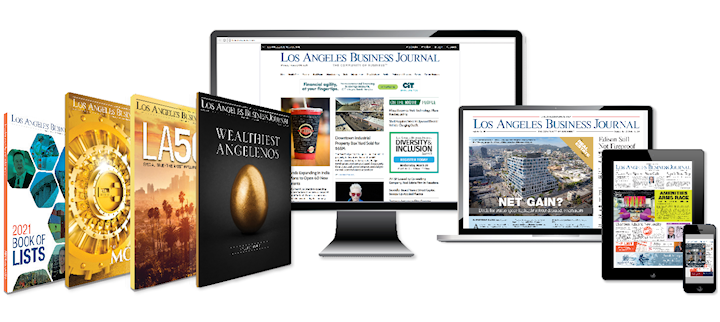 Print + Digital
Your New Membership Includes
News and analysis examining local businesses' actions and decisions, and weekly lists that include company rankings in various industries. (Value $150)
Complete digital access with real-time information on the key players and industries, such as Real Estate, Banking, Finance, Healthcare and Manufacturing.
Special Reports including the Real Estate Quarterly, Fastest Growing Private Companies, Executive Compensation and Banking and Finance Quarterly.
Our Signature Publications: LA500, Book of Lists, Money Issue, and Wealthiest Angelenos, along with the Giving Guide and Philanthropy issue. (Value $280)
Free access to webinars and digital events.