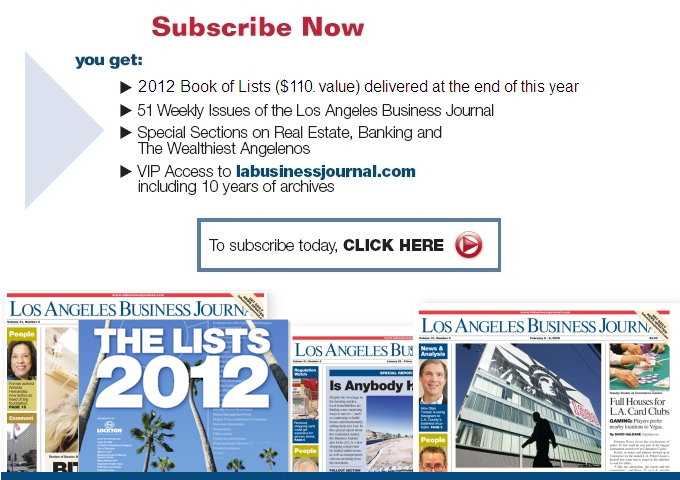 It's easy to subscribe: just complete our New Subscriber form.

If you need to renew your current or expired subscription: Click Here.

Want to talk to us?
For events, editorial and advertising, call (323) 549-5225
For questions about your subscription, call (818) 487-2055

Visit us
5700 Wilshire Boulevard, Suite 170
Los Angeles, CA 90036 USA
Fax: 323-549-5255

Thank you!