Mark Groden, the founder and chief executive of Skyryse, estimated there have been 2,000 general aviation deaths since he launched his company in 2016.
Groden said that number should be reduced when his El Segundo-based aerospace company begins delivery of its FlightOS software.
"Our goal is to make it easier and safer for pilots to fly general aviation aircraft," Groden said.
The aerospace industry is still a major one in the Los Angeles basin. It encompasses the big players like Aerojet Rocketdyne Holdings Inc., Northrop Grumman Corp. and The Boeing Co., down to the small machine shops that do work for the big boys. It also includes startups and newer companies such as Skyryse, Long Beach-based Rocket Lab USA Inc. and Space Exploration Technologies Corp., better known as SpaceX, which is based in Hawthorne.
Last month, L3Harris Technologies Inc., which is based in Melbourne, Florida, announced it was acquiring Aerojet Rocketdyne in an all-cash deal valued at $4.7 billion. The deal is expected to close this year, subject to regulatory approvals and clearances and other customary closing conditions.
According to a 2016 study by the Los Angeles County Economic Development Corp., the Southern California aerospace industry brought in about $40 billion in revenue in 2014. Southern California is made up of eight counties stretching from Kern down to San Diego.
"Of this, aircraft accounted for the most sales, reaching $12.9 billion, or almost one third of all output. Instrumentation accounted for $11 billion, or 27.5% of the total, while aircraft parts accounted for $8.5 billion.
The value of production of guided missile and space vehicles and their related parts reached $6.5 billion in 2014," according to the study done in conjunction with the San Diego Regional EDC.
About 246,000 direct, indirect and induced jobs were created by the aerospace market in Southern California in 2014, a number that includes commercial, military and civilian employees, the LAEDC report found.
"Most people don't realize this, but aerospace is larger than agriculture and entertainment combined in its annual economic impact," said Mark Taylor, director of state government operations for Chicago-based Boeing.
In his role, Taylor, who is based in California, helps manage the state and local government relations work and corporate giving in the state.
At the El Segundo facility of the Chicago-based aerospace and defense contractor, one will find the largest satellite factory in the world.
In November, it delivered two communications satellites to a European customer, SES S.A., to provide internet connectivity. Those satellites were launched last month.
"That same team supports all of our space missions, including the SLS (rocket) that just powered the Orion capsule on its first journey around the moon and splashed down in the ocean outside of San Diego," Taylor said.
The space team, beginning this year, will also support the Starliner capsule, which will take astronauts to and from the International Space Station.
"We have about 13,000 employees in the state, and in addition to the work they do supporting our space business, we have a large contingent of employees that work to support our commercial airplane business," Taylor added.
With some 14,000 commercial jets operated around the world by 900 customers, all of the support work is done in California from the global operations center, Taylor continued.
"So, our engineers and customer-service folks help our customers when issues arise with the planes and keep them operating safely and effectively," he said.
Boeing also has three subsidiaries in the region – Millennium Space Systems in El Segundo, CDG in Long Beach and Spectrolab in Sylmar.
The San Fernando Valley company is one of the leaders in the manufacturing of solar arrays for space products – satellites and the like.
Solar panels made at Spectrolab were installed recently on the International Space Station.
"They just helped repower the space station with new, much more efficient, modern solar cells," Taylor said. "They roll out (the solar cells) on top of the existing structure, which is pretty amazing."
And, finally, there is the activity in Huntington Beach on the XL uncrewed undersea vehicle that is being developed for the U.S. Navy.
"From deep sea to deep space, there's a lot of exciting stuff happening here," Taylor said.
At Skyryse, the company is still months away from getting its software in the hands of aircraft manufacturers and owners.
Still, the company is growing so rapidly that it will relocate to a new headquarters this month, also in El Segundo.
"We wanted to keep our headquarters in El Segundo because we are in the aerospace industry and there is a lot of good aerospace talent in the El Segundo area," Groden said.
The company is also expanding in Ventura County, where it uses a regional airport to do flight tests with R66 helicopters made by Robinson Helicopter Co. Inc., which is based in Torrance.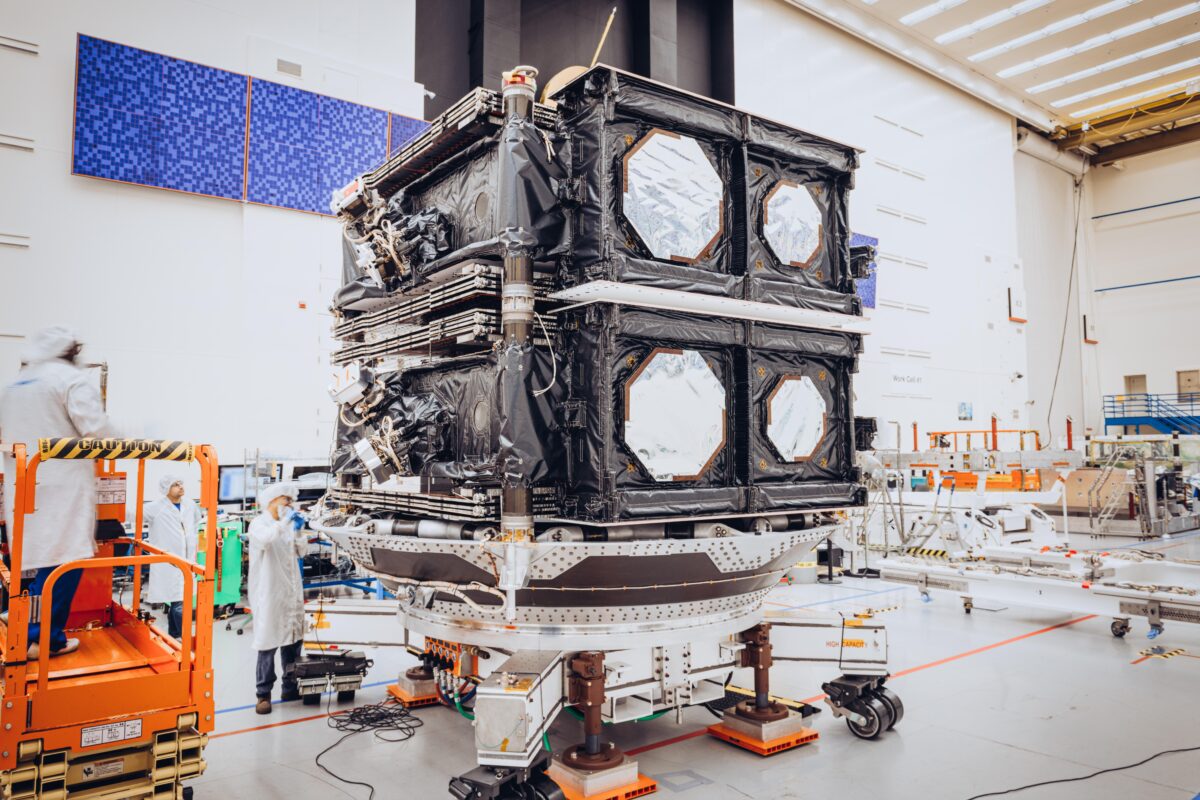 Groden did not disclose the name of the airport, an effort to prevent individuals from attempting to look at the contents of the hangars and filming the flight tests, Groden said.
"It's not comfortable for the team, which is focused on safety," he added.
The company is also focused on empowering pilots and making it easier and safer for them to fly with the firm's FlightOS software.
Skyryse is doing that with technology familiar to the Federal Aviation Administration, Groden said.
"That is different from what other folks are doing," he added. "All of the pieces that we have built into our product FlightOS have been certified by the FAA."
The software replaces the complex controls in a typical cockpit with touchscreen tablets and a joystick, and its fly-by-wire hardware and software handles everything else. The technology protects the pilot from exiting the flight envelope, removes nearly all of the complexities of flying and safely manages the aircraft through emergencies, according to a release from the company.
Staying focused
Tim Frei, vice president of research and advanced design in the aeronautics systems division of Northrop Grumman, said that people often lose focus on what the company is doing up in Palmdale.
The Antelope Valley factory, located on Air Force Plant 42, is where the Falls Church, Virginia-based aerospace and defense contractor produces the center fuselage for the F-35 Lightning II, a single-seat, single-engine stealth fighter built by Lockheed Martin.
"Just a few weeks ago we celebrated the delivery of the 1,000th center section," Frei said.
Palmdale is also where the Global Hawk unmanned aircraft and its variant, the Triton, are built, along with the two X-47 prototype aircraft that were the first to autonomously take off and land on an aircraft carrier. It is also where maintenance and upgrades are made to the B-2 Spirit stealth bomber.
And the new program for Northrop in Palmdale is the B-21 Raider, the Air Force's latest stealth bomber. The aircraft was unveiled to the public on Dec. 2.
"The B-21 Raider defines a new era in technology and strengthens America's role in delivering peace through deterrence," Kathy Warden, the chief executive of Northrop, said in a statement.
Frei said that Los Angeles-area operations are forecast to continue to grow in coming years, thanks to programs like the B-21 and other developmental aircraft.
"The work on the B-21, as that program transitions from development into a low-rate and eventually full-rate production, we see increases there," he added. "We see the F-35 continuing as a program of record. Those are the two major activities in Palmdale."
The company also has significant operations in the Los Angeles basin.
At Space Park, in Redondo Beach, one will find the headquarters of its strategic space systems division and its research and advanced design teams. Space Park is also home to a number of functions for aeronautic systems, as well as divisions of the company's mission systems and defense systems programs.
"All four sectors of Northrop are represented here in Redondo Beach," Frei said.
Additionally, a space systems division is housed at a facility in Azusa. In El Segundo, Northrop has a significant aerospace presence completing the buildout of the F-18 aircraft in partnership with Boeing; its advanced composite center and other functions for the company are also at that facility, Frei said.
Rocket Lab's "Virginia is for Launch Lovers" mission will send one of its Electron rockets into orbit from the Launch Complex 2 at Virginia Space's Mid-Atlantic Regional Spaceport within the NASA Wallops Flight Facility.
It is, more importantly for the company, the first launch from the U.S., as all of its previous 32 launches of Electron rockets have been from New Zealand.
"This extensive launch heritage already makes Electron the most frequently launched small orbital rocket globally," the company said in a release. "Now, with two launch complexes combined, Rocket Lab can support more than 130 launch opportunities every year, delivering flexibility for rapid, responsive launch for government and commercial satellite operators."
Back to the Moon
SpaceX is also interested in launching satellites, as well as taking humans to the moon.
The company, founded by Elon Musk in 2002, received an updated contract in November from NASA to develop a lunar lander capable of carrying astronauts between lunar orbit and the surface of the moon as part of NASA's Artemis III mission, according to a posting at the SpaceX website. The company will now support a second human landing demonstration as part of the Artemis IV mission.
"Additionally, SpaceX will demonstrate Starship's capability to dock with Gateway, a small space station that will orbit the moon in efforts to support both lunar and deep-space exploration, accommodate four crew members, and deliver more supplies, equipment, and science payloads that are needed for extensive surface explorations." the website's posting added.
According to the aerospace report from the LAEDC, California has many attributes that the industry continues to draw on.
These include ideal climate conditions for flight-testing, large, restricted airspace, a deep labor pool fed by numerous colleges and universities and an emerging startup scene.
Still, aerospace employment in the state is less than half of what it was in 1990 due to the end of the Cold War. But a loss of employment does not imply a dying industry, the report said.
While experiencing significant declines in employment, the aerospace industry has maintained its sales and revenue, the report found. This comes from innovation and advancements in technology and increases in productivity, efficiency and automation, the report added.
"Once home to numerous facilities manufacturing conventional airplanes, today the majority of growth in the industry lies in drone development and space-related technologies," the report said.