Activision Blizzard to Pay $18 Million to Settle Sexual Harassment Suit
Tuesday, September 28, 2021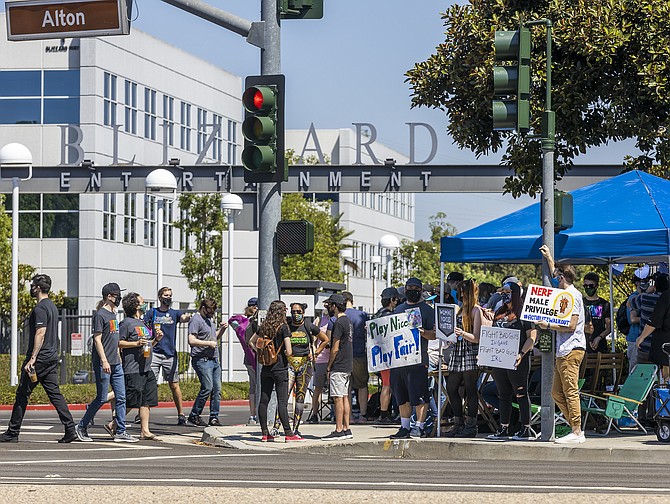 Activision Blizzard Inc. has agreed to pay $18 million to settle a sexual harassment lawsuit brought by the Equal Employment Opportunity Commission.


The Santa Monica-based gaming giant will create a fund with the payout to "compensate and make amends to eligible claimants," it announced Sept. 27.
The company, which reported $2.3 billion in quarterly revenue on Aug. 4, also said it is working to upgrade its policies, practices and training to prevent and eliminate harassment, and is expanding its performance review system with a "new equal opportunity focus." It's also appointing a third-party consultant to review its policies and disciplinary framework.
The day after the settlement was announced, the company's stock price ticked up a bit from around $75 to more than $76.50.
The state's lawsuit claimed Activision Blizzard fostered a sexist and "frat boy" culture where women, and especially Black women, were paid and promoted less than men "doing substantially similar work." The suit also alleged sexual harassment where women were subjected to "groping, comments and advances."
"There is no place anywhere at our company for discrimination, harassment or unequal treatment of any kind, and I am grateful to the employees who bravely shared their experiences," Activision Blizzard Chief Executive Bobby Kotick said in a statement. "I am sorry that anyone had to experience inappropriate conduct, and I remain unwavering in my commitment to make Activision Blizzard one of the world's most inclusive, respected and respectful workplaces."
Any amount of the payout that does not go to the claimants will go to EEOC-approved charities to advance women in the video game industry and promote awareness of harassment, gender inequality and workplace diversity, equity and inclusion initiatives, the company said in its announcement.

The state filed its lawsuit in July, prompting two key executives to exit the company, and several hundred employees staged a walkout at the company's Irvine offices over management's handling of the lawsuit. 
Activision Blizzard initially described the state's claims as "distorted and, in many cases, false."
For reprint and licensing requests for this article, CLICK HERE.