Diversis Reaches Milestone $1 Billion Assets Under Management
Monday, September 20, 2021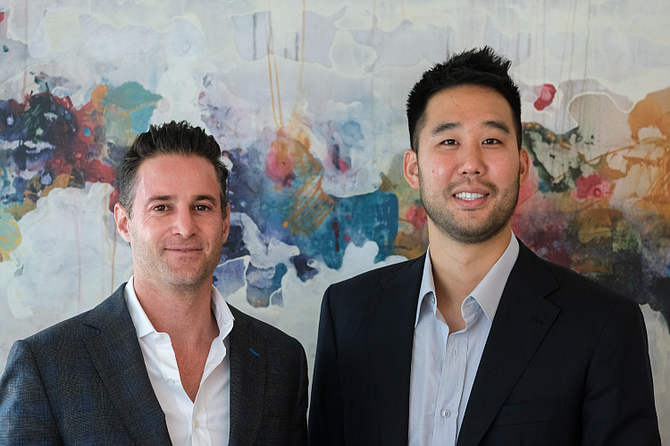 Diversis Capital Management completed a raise of $675 million to continue its investment objectives in software and technology businesses, which will significantly push the Westwood-based private equity firm over the $1 billion threshold of assets under management.

The fundraise is the second for Diversis, which had an inaugural fundraise of $255 million in 2019.

The second fund, raised in three months, was oversubscribed by $175 million, according to Managing Partners Kevin Ma and Ron Nayot, who founded the firm in 2013.
 
The raise also places Diversis in an exclusive club of firms with assets under management of more than $1 billion. There were roughly 20 such firms that surpassed this mark in Los Angeles last year.

"It's kind of a milestone for a lot of private equity firms," Ma said. "It allows us to really continue what we've been doing, and it also allows us the flexibility to do some larger deals as well."

"It's another big win for L.A. private equity to cross that billion dollars in assets under management," Ma said.
 
The latest fund, called Diversis Capital Partners II, continues Diversis' focus on making investments in lower middle-market companies of annual recurring revenue between $10 million and $50 million.
 
"We have remained extremely active during the pandemic by adding four new platform investments in addition to several highly strategic add-on acquisitions," Nayot said. "We have also successfully sold one of our portfolio companies. This shows our ability to adapt to various economic climates and find success for our (limited partnerships) and portfolio companies despite a turbulent backdrop."
 
Diversis has an assortment of software investments in its portfolio. As with other private equity firms, Diversis saw a lull in merger and acquisition activity during the pandemic, but investments have picked up since.

In December 2019, for example, Diversis acquired Form, a Massachusetts-based mobile data collection firm. It didn't see another acquisition for almost a year, until December 2020 when Form acquired GoSpotCheck, a Denver-based mobile task management software firm with a strong presence in the beer, wine and spirits, and consumer goods sectors.

In December, Diversis sold ArrowStream Inc., a Chicago-based provider of supply chain management software for the food service industry, to Tailwind Capital Group. Diversis had acquired ArrowStream in 2017 from the founding family and worked collaboratively with ArrowStream's management to invest in the company's technology platform.  

In January, Diversis made a significant investment in Black Box Intelligence, a Dallas-based technology firm focused on the restaurant industry. Then in April, Diversis acquired video game developer Performance Designed Products.
 
Two months ago, Diversis made a significant investment in Adlib Software, a maker of cloud software used to standardize, classify, extract and leverage structured data from complex documents.
For reprint and licensing requests for this article, CLICK HERE.