Brian Robbins to Be Named CEO of Paramount Pictures
Friday, September 10, 2021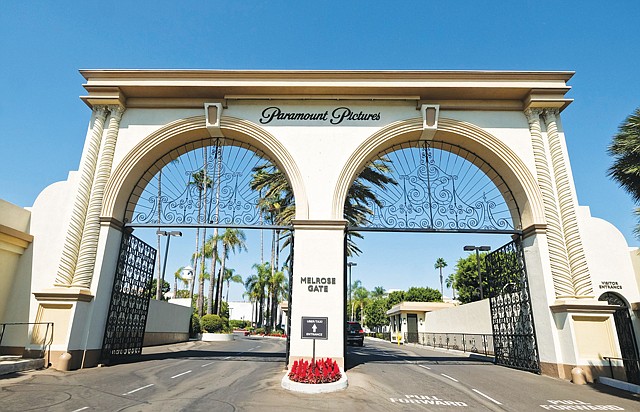 ViacomCBS Inc., parent company of Hollywood-based Paramount Pictures Corp., is expected to name Brian Robbins as the studio's next chairman and chief executive.
Robbins, the president of Paramount's children's network Nickelodeon, will replace Jim Gianopulos, who will step down after serving as studio head for four years, according to news first reported by The Wall Street Journal. Paramount is expected to announce the change next week.
Robbins, a former actor who appeared on the ABC sitcom "Head of the Class," began his relationship with the studio back in the 1990s as a producer of the Nickelodeon show "All That" and its spinoffs before directing "Varsity Blues," "Norbit" and other films for Paramount. 
He became president of the studio's film production label Paramount Players in June 2017, before Gianopulos promoted him to president of Nickelodeon in October 2018.
The Paramount Players division was created to produce films based on Viacom Media Networks properties, which include MTV, Nickelodeon and Comedy Central. Robbins' experience there paves the way for him to focus on original projects, a tactic to reinvigorate Nickelodeon that he outlined in an interview with The Hollywood Reporter in July.
He additionally oversees kids and family content at Paramount Plus, and his experience with the complexities of streaming platforms will help as the service becomes an increasing priority for ViacomCBS, which restructured its ranks in June for that purpose.
Gianopulos will step down after a sometimes difficult tenure. Although he led Paramount to post a profit in 2018, its first in almost three years, the company has trailed behind competitors like Disney and Warner Bros., which have bigger libraries to draw from. Despite continuing to mine franchises like "Mission: Impossible" and "Transformers" for significant box office returns, the company sold off several films to other streaming services during the pandemic. These include "Coming 2 America" and "Without Remorse," the latter of which was intended to kickstart a franchise based on Tom Clancy's tactical shooter game "Rainbow Six."
Robbins will reportedly retain his roles at Nickelodeon and Paramount Plus. He enters his new role with an immediate win under his belt after "Paw Patrol," which he greenlit while at Nickelodeon, opened to a solid $13 million despite the fact that it debuted on the streaming service and in theaters on the same day.
For reprint and licensing requests for this article, CLICK HERE.