PlantWave Takes Root on TikTok
Monday, September 6, 2021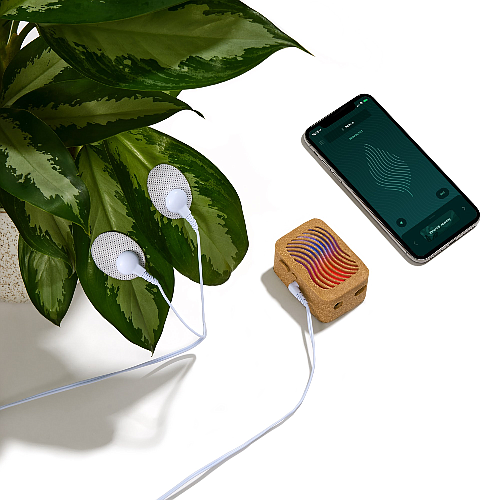 PlantWave, a device created by Marina del Rey-based Data Garden Co. that turns a plant's biorhythms into music, is starting to blossom.
 
Sales started taking off in October after Joe Patitucci, the company's chief executive and co-founder, began promoting the product on TikTok.
 
Since launching, PlantWave has generated about $700,000 in sales. Of that amount, $250,000 was earned in the last two months.
 
"I just started making videos ... and then all of a sudden one of them had 1.2 million views, and I got 25,000 followers. And then after that ...  it was generating sales, and I started to commit to it more," Patitucci said.
 
The PlantWave — which is sold on the PlantWave website and by retailer Goop Inc., where it's currently out of stock and customers are put on a waitlist — consists of a small wireless Bluetooth device made from sawdust and recycled PVC. It comes with two sensors and reusable sticky pads and clips that can be connected to the leaves of any plant.
 
The sensors detect electrical changes within plants, which are translated into pitch messages that play a set of instrumental sounds built into the PlantWave app, which creates a continuous stream of ambient music using sounds like string instruments.
 
The device retails for $299.

Patitucci has a background in IT and digital marketing. He launched Data Garden Co. in 2011 in Philadelphia with Alex Tyson. They moved the business to Santa Monica in 2016.
 
In 2019, Patitucci launched a Kickstarter for PlantWave that generated $85,000 in donations, plus $150,000 from two angel investors. The money financed the development of the first 2,000 PlantWave units. 
For reprint and licensing requests for this article, CLICK HERE.