Ontrak Plots New Course After Losing Major Customers
Monday, September 6, 2021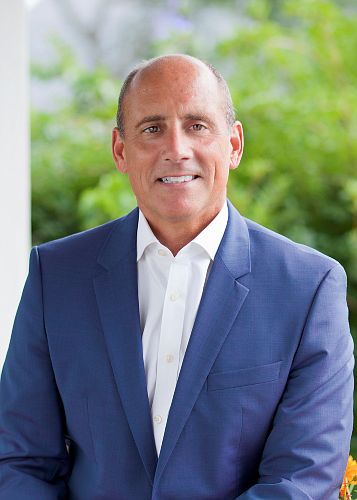 This year has been a brutal one for Santa Monica-based Ontrak Inc.

The behavioral health and telehealth company lost two of its biggest health plan customers collectively representing at least 40% of its annual revenue. Following each loss announcement, Ontrak's share price fell about 45%. Since peaking in early February at $93, the stock price has plunged 87% to close on Aug. 31 at $12.12.

But Ontrak's new chief executive, Jonathan Mayhew — who took over the post in March from founder Terren Peizer just weeks after news of the first major customer loss broke — said he has a plan to turn Ontrak around.
 
Mayhew wants to broaden the type of behavioral counseling the company provides with the aim of unlocking new classes of customers.

"We have, until now, focused on the narrow band of patients with the most complex sets of chronic health conditions," Mayhew said. "We are now creating a new suite of services that allows us to counsel a wider swath of patients."

The aim, Mayhew said, is to lessen the company's dependence on a select few health plan customers and begin to offer its artificial-intelligence-powered behavioral counseling services to employers and physician groups. That way, when one customer decides to pull out, it doesn't decimate the company and send investors heading for the exits.

Such a dramatic rethinking of Ontrak's business model is warranted, according to one analyst who downgraded the company's stock to sell status one day after the Aug. 18 announcement of its second customer loss.

"We think a significant conversion of Ontrak's sales pipeline will be needed to help mitigate losses and improve an otherwise bleak outlook for 2022," Charles Rhyee, analyst with New York-based Cowen Inc., said in his Aug. 19 downgrade note.

Behavior changes
The shift will be one of the biggest tests for Ontrak since it was founded as Catasys Inc. in 2003.
 
Catasys developed an artificial intelligence platform that predicts people whose chronic disease will improve with behavior change, recommends effective care pathways, and engages people who are not receiving care.
 
Catasys marketed its technology platform, called Ontrak, to major health plans, with the aim of improving the health of their enrolled members to avoid expensive hospitalizations, surgical procedures and prescription medications. The strategy was designed to generate substantial savings for health plans, in theory more than offsetting the cost of the contracts that health plans signed with Catasys.

According to Mayhew, Catasys focused on more complex health cases that had the potential to deliver the most cost savings. He cited as an example a patient with a cluster of chronic conditions or diseases, such as diabetes coupled with substance use disorder and depression. To just treat the symptoms of this cluster might cost an average of $8,000 to $10,000 a year, Mayhew said.

But change the member's behavior patterns — for example getting the member to follow strict dietary and monitoring procedures to handle the diabetes — and the bulk of the treatment for symptoms, as well as hospitalizations, can be avoided, Mayhew said. Catasys did this, in part, by using life coaches.

The timing for Catasys was fortuitous, coming as wellness programs rose to prominence in the early 2000s. Catasys soon had several major health plans signed up.

Two customers bail
But in recent months, this focus on handling the most complex cases emerged as a key weak point for Catasys, now Ontrak after a name change in July 2020.
 
It meant Ontrak addressed only a small portion of the vast membership pools of health plans. The lack of a broader application made it easier for the health plans to terminate the contracts.

And that's exactly what happened.
 
In late February, Ontrak's single largest customer, Aetna, a subsidiary of Woonsocket, Rhode Island-based CVS Health Corp., abruptly announced it was ending its contract with Ontrak in four weeks.
 
The second customer loss occurred last month. Ontrak in its announcement did not reveal the name of the customer, but analysts and industry watchers identified it as Bloomfield, Conn.-based health plan giant Cigna Corp. The announcement said the contract was worth $90 million over three years.
 
Ontrak had already billed Cigna for $42 million of the total $90 million when it announced the loss of the customer. 

Broader focus
Cigna's decision to drop Ontrak has provided more urgent impetus for new Ontrak Chief Executive Mayhew to broaden the company's appeal.

Mayhew said the new program offering can focus on members with just one condition, such as obesity or hypertension. This greatly expands the pool of eligible members.

"With this new approach, we can now market directly to employers, physician groups and other providers," he said. "It gives us a more diversified customer base."

Mayhew said the company is in discussions with employers and other parties about the new offering. But he gave no definitive timeline for when the first contracts might emerge.

The stakes are high for Ontrak.
 
Analyst Rhyee said in his downgrade note that "future liquidity will depend on Ontrak's ability to reinvigorate growth."

The question is whether employers, physician groups and other health care players will bite on this new service offering.
 
"My primary focus is to make sure that we are really well oriented around this program enhancement and can create greater shareholder value," Mayhew said.
For reprint and licensing requests for this article, CLICK HERE.