Up.Partners Launches $230 Million Fund
Monday, October 25, 2021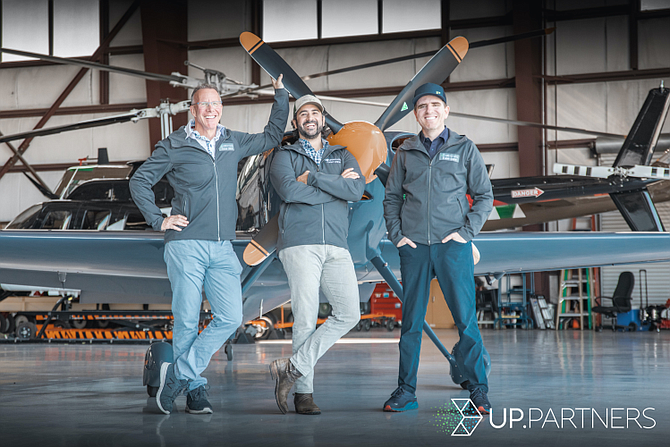 Santa Monica-based early stage venture fund UP.Partners launched its inaugural $230 million fund focused on mobility technology, the company announced on Oct. 18.
 
The fund will support companies that are dedicated to "cleaner, faster, safer and lower-cost transportation for people and goods," UP.Partners said in its announcement.
 
Investors in the fund include Seattle-based Alaska Air Group; St. Petersburg, Fla.-based ARK Investment Management founder and Chief Executive Cathie Wood; and Tokyo-based Woven Capital, the investment arm of Toyota Motor Corp.'s Woven Planet Group.
 
"Woven Capital is excited to team up with UP.Partners as they encourage entrepreneurs who are focused on wide-ranging solutions that allow people, goods and information to move more seamlessly, cost-effectively and sustainably than ever before, benefiting humanity and the health of the planet for all," Betty Bryant, principal at Woven Capital, said in a statement.  
 
In conjunction with Alaska Air Group's investment, Up.Partners will act as an adviser and occasionally co-invest with Alaska Star Ventures, the company's investment arm.
Up.Partners has an investment portfolio of 11 companies so far. Some of its investments include Redwood City-based flight autonomy company Skydio Inc.; San Jose-based manufacturing inspection company UnitX Inc.; and Burlington, Vt.-based electric vertical aircraft developer Beta Technologies Inc.
 
"UP.Partners uniquely understands the potential and scale of new air mobility and brings visionaries together to realize that potential unmatched by other venture investors. The industry is fortunate to have this team leading the way," Kyle Clark, Beta Technologies chief executive, said in a statement.
 
Up.Partners was founded in 2020 by Cyrus Sigari and Ben Marcus, who serve as managing partners of the fund. The executive team also includes Chairman and Managing Partner Adam Grosser, former managing director of Silver Lake Partners.
For reprint and licensing requests for this article, CLICK HERE.