Alhambra Warehouse Gets $21 Million Loan
Thursday, October 14, 2021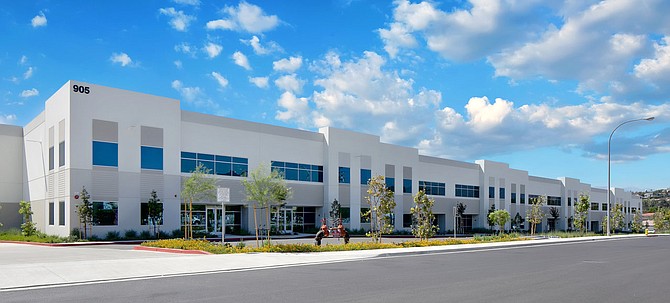 The Westminster Commerce Center, a warehouse in Alhambra, has received a $20.5 million
nonrecourse 
loan. 
The center is located at 905 Westminster Ave. The property, which was completed in 2019, has nine units that average 13,600 square feet. It is fully leased. 
Bellwether Enterprise Real Estate Capital's Max Sauerman originated the loan for a tenant-in-common. The TIC is managed by Santa Monica-based Dedeaux Properties. 
"With its 90-day rate lock, this loan provided Dedeaux Properties with the flexibility it needed to complete tenant improvements for property's largest tenant," Sauerman said in a statement. "Bellwether Enterprise is always excited to see our work not only benefit our clients but also their partners." 
Bellwether Enterprise secured a 12-year, fixed-rate loan from a life insurance company for the property. The interest rate according to the company, is in the low 3% range. 
For the first six years, the loan will be interest-only, and for the next 30 years will be amortized. 
Dedeaux Properties has a portfolio of more than 6.5 million square feet. It specializes in transportation, distribution and refrigeration properties. 
The San Gabriel Valley industrial vacancy rate during the second quarter was a tight 1.4%, down from 3.6% the previous year, according to data from Jones Lang LaSalle Inc. 
During the quarter, 2 million square feet of space was sold or leased. Asking rents for space was $0.88 on a triple net basis, up 6 cents in a year, according to JLL data.
For reprint and licensing requests for this article, CLICK HERE.