USC Viterbi Engineering School Receives New $14M Gift From USC Trustee Epstein
Monday, October 11, 2021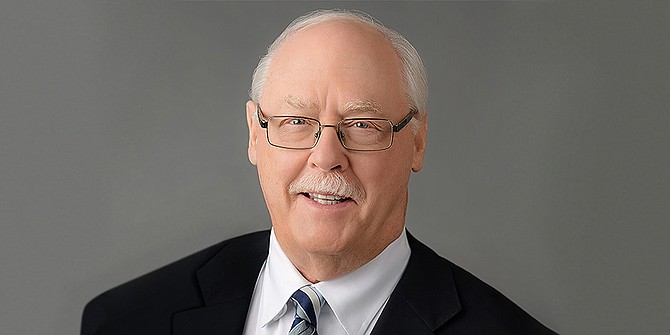 The USC Viterbi School of Engineering announced Oct. 11 that it has received a new $14 million gift from USC Trustee Daniel Epstein to expand faculty and upgrade facilities at the Epstein Department of Industrial and Systems Engineering.

Epstein, who founded ConAm Group of Companies, a San Diego-based real estate firm that specializes in the development and management of multifamily properties, gave $11 million to USC in 2002 to establish the industrial and systems engineering department; that gift coincided with his appointment to the USC Board of Trustees.

This latest gift brings Epstein's cumulative total donations to USC to nearly $25 million.

According to the announcement, the $14 million gift will be used to hire seven researchers and upgrade the existing Salvatore Center at USC, which currently houses the university's main computer science program, which in turn is soon to relocate to the Allen and Charlotte Ginsburg Human Center Computation Building that's now under construction. The gift will also provide increased support for doctoral student fellowships.

Epstein earned his bachelor's degree at USC's Viterbi School in 1962.

"My education in industrial and systems engineering at USC has provided a strong foundation for my career success," Epstein said in the announcement. "I am honored to continue to support this department so that it may strengthen and advance its capacity to recruit the most excellent faculty and create the best educational outcomes for the future leaders in the field."

USC executives welcomed the gift announcement.

"The continuous, extraordinary generosity of Dan Epstein to the ISE Department and the Viterbi School has helped us reach new levels of excellence and achievement," USC Viterbi Dean Yannis Yortsos said in the announcement. "His new visionary gift will create new innovations in education and research in this field for the benefit of our students and for society at large."
For reprint and licensing requests for this article, CLICK HERE.