As Brokerages Consolidate, DPP Vows to Stay Independent
Monday, October 4, 2021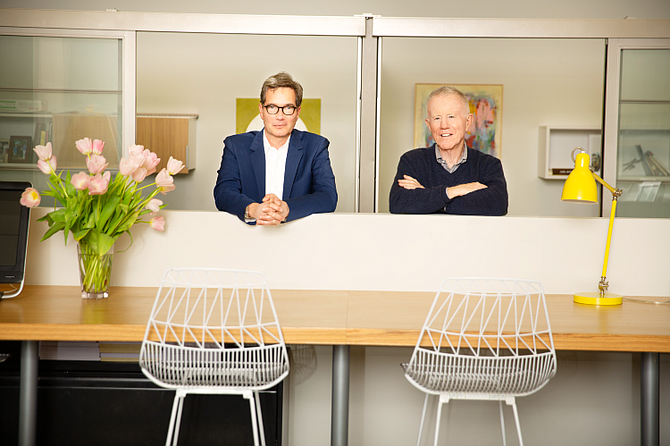 Pasadena-based brokerage Deasy Penner Podley is partnering with San Francisco-based Side Inc.
 
Deasy Penner Podley, which is now going by DPP, said it will use Side's technology to enhance its offerings and expand.
 
Although DPP has extensive in-house operations already, Chief Executive George Penner said Side — which provides technical and back-end operations to brokerages — would help it improve various operations, strategize and build long-term business, in addition to providing managerial support.
 
Penner co-founded DPP in 2005 with Mike Deasy, and it has grown to more than 300 agents and $1.5 billion in sales annually. The brokerage has earned a reputation for specializing in homes designed by famous architects or that have historical pedigree.  

Penner called DPP an "independent, boutique firm in a very competitive marketplace," adding that it wants to remain independent.

"We're doubling down on our independence, we absolutely love what we have accomplished thus far as a boutique brokerage and only feel that the partnership with Side will help position us extraordinarily well in the future," Penner said.

Deasy, who serves as DPP's chairman, added that many boutique companies tend to hire multiple third-party vendors to help with operations in areas like legal, training and technology, but this can often "lead to a disarray" as the vendors "don't integrate into the same vertically integrated platform."

With Side, which can provide support for training, legal and compliance, recruiting and property marketing, DPP said it would have one single point of contact.
 
"We are thrilled to be a partner to a legendary company like DPP and look forward to helping them provide their already extraordinary services to more people throughout the community," Guy Gal, co-founder and chief executive of Side, said in a statement.

DPP isn't the only group to pair with Side, which generates money by taking a percentage of agents' commissions.

Last year Kofi Nartey left Compass to start Beverly Hills-based Society Real Estate & Development, using a partnership with Side.

Also last year, Scott Gillen, a developer of luxury spec homes in Malibu, launched a brokerage arm of his company, Malibu-based Unvarnished Co., with Side managing back-end operations.
 
Other local groups working with Side include Pacific Palisades-based Amalfi Estates; Manhattan Beach-based Stroyke Properties Group; Ben Bacal's West Hollywood-based Revel Real Estate; and Caimeiju Realty, which has an office in the San Gabriel Valley.

For DPP, the Side partnership is part of a larger growth strategy.
The company, which has eight offices, is looking at potentially targeting three to four more locations, but Penner added that the needs in physical office spaces were evolving as many agents work outside the office and come in when they need to do things like print brochures.
 
The resources the company will gain through its partnership with Side, he said, gives DPP technology and resources agents want in a company.
The planned growth, Deasy added, would come from both agents and teams.

Teams, he said, "are becoming a more important and successful facilitator of real estate."
 
And while there may have been some noteworthy broker moves in the past few years, Penner said a lot of those moves came through company acquisitions that have caused a plethora of brokerages to roll into one larger company.

"That always is troubling to us," he said.

The differentiation DPP can provide clients as an independent firm, he said, "is going to be our greatest strength moving forward."
For reprint and licensing requests for this article, CLICK HERE.