CBRE's Laurie Lustig-Bower on LA's Tight Multifamily Market
2021 Who's Who in Real Estate
Monday, October 4, 2021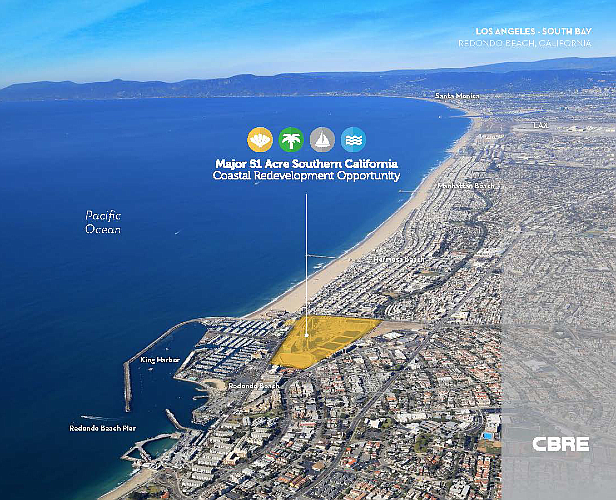 Laurie Lustig-Bower
Executive vice president
CBRE Group Inc.
Recent Sale: With Newmark Group Inc.'s Kevin Shannon, represented AES Corp. in the sale of its 51-acre Redondo Beach site to a developer to create a mixed-use project.
Transactions: In the past 17 years, her team has handled more than $10 billion in transactions.
Big Sale: She sold the 8-acre Robinsons May development site at 9900 Wilshire Blvd. for $500 million in 2007 and again in 2014.
Laurie Lustig-Bower is a commercial real estate industry veteran with more than three decades of experience.
 
The USC alum wanted to build her own business and, after a brief career selling hospital equipment, made her way to what is now CBRE Group Inc. where she is executive vice president. 
She specializes in multifamily properties.

What was your first job in real estate?
I joined a very successful broker, and he had a partner, and I worked with them, and he basically was my mentor. I learned the business from him. ... My mentor got offered a job opportunity from a competitor, and he was offered a very nice signing bonus from a competitor thinking that we would all move over to the competitor. It had been about three years that I had been working with him and I, for a variety of reasons, decided to stay back at CBRE and not go with him. I figured that if I went with him, I would always be a junior person to him. This was my opportunity to start my own business within CBRE.

Why focus on multifamily housing?
We already had somebody who was really strong in selling office buildings and somebody who was really strong in selling industrial and somebody really strong in selling retail. We didn't have anybody that was really strong in multifamily. I felt that that was a place where I could make some inroads.

How does L.A.'s market differ from others?
One big positive for Los Angles is that we typically see appreciation in our properties year over year, and typically it's strong appreciation. ... Some other markets don't appreciate as well as Los Angeles, and their fundamentals are not as strong with supply and demand for housing.

How has the asset type fared during the pandemic?
In more of our urban areas, we saw that those buildings were more affected by Covid. We saw tenants moving out to suburban areas. With vacancy going up, buildings got more aggressive with lowering their rents to attract and keep tenants. In some instances, we saw rents drop as much as 15%-20%. Buildings have offered two months of free rent on a 12-month lease and offer free parking.
 
In the more sunburn areas, those buildings did not see that kind of rent reduction. In some buildings, they were actually able to increase rents because they saw increased demand as tenants migrated to their areas.
 
Back in the spring when we were thinking that everybody was going to get back to work in June of 2021, we started to see tenants coming back into the central business district areas, and rents started to climb.

How do investors view L.A. coming out of the pandemic?
Investors see it as a strong place to invest for the future because of all the fundamentals with our housing shortage; the lack of available land to create a lot of inventory; we have a very tight rental housing market and will continue to see that in the future.
 
The one thing that some investors have been a little bit more concerned about is some of the new rent control laws. Fortunately, the last one that was statewide in California is not too onerous, so I think investors were thinking that it didn't deter most, but we do have some clients that say that they are looking to invest outside of California because of the state getting a bit more controlling with rent control.

How about land sales and development?
We are seeing an uptick in investor and developer activity on our properties, especially for land sites. Developers are looking to build in Los Angeles. The city of Los Angeles and the state (are) giving bonuses if developers can create more affordable housing. They are giving developers more bonuses on density, and I am seeing that being utilized by developers. I think that's going to have a positive impact on creating more affordable housing. And it makes it easier on the developers financially to make projects work.
— Hannah Madans
Keep reading the 
2021 Who's Who in Real Estate
 special report.
For reprint and licensing requests for this article, CLICK HERE.