Music Catalog Sales Trend Up as Artists, Investors Pursue Income Streams
Monday, November 22, 2021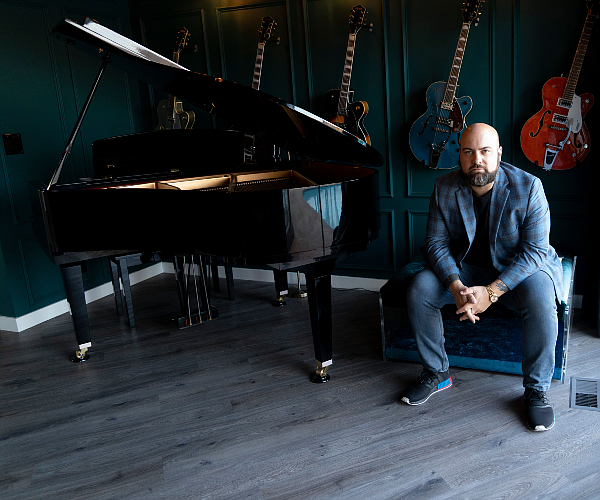 Music catalogs have become more valuable in recent years than ever before — and not just to the artists who created them.

For decades, the cardinal rule for aspiring musicians to follow was "keep your publishing," both to control ownership of the work and — perhaps more importantly — to guarantee they made money from it. But changes to tax law, the music business and the landscape of consumption have created new opportunities for artists to sell their catalogs for huge financial windfalls, creating what multiple insiders call a "gold rush" for potential investors who may or may not have ties to the industry.

In December, Stevie Nicks sold an 80% stake in her catalog to New York City music publishing company Primary Wave for $100 million while Bob Dylan sold all of his more than 600 songs to Santa Monica-based Universal Music Publishing Group for a reported $300 million.
 
Three months later, Paul Simon received approximately $250 million from Culver City-based Sony Music Publishing for his catalog, which includes everything from "The Sound of Silence" with Art Garfunkel to his 1986 solo hit "You Can Call Me Al."
 
Septuagenarians aren't the only acts reaping big paydays: In August, Ryan Tedder, OneRepublic vocalist and songwriter for Beyoncé, Adele and Leona Lewis, sold his catalog to private equity firm KKR & Co. Inc. in New York City for $200 million.

According to Lucas Keller, chief executive of Carthay-based music and sports talent firm Executioners Los Angeles, which does business as Milk & Honey, artists are selling their catalogs for several reasons. Some older acts may not want their heirs handling their work. Others may simply want to guarantee that their beneficiaries are taken care of after they're gone. Or they want to sell in ways that help them protect their legacies. Meanwhile, their younger counterparts may have lost opportunities to generate income from touring during the pandemic and need a financial stopgap, or they may have decided they no longer want to deal with the pressure of supporting the infrastructure and personnel that come with managing a catalog.

"Universal Music Publishing, Sony Music Publishing — these are probably better people to leave your catalog behind to," Keller said. "All of the estates I've had to deal with over the years that don't have a proper administration set up, it's an absolute headache, and it totally affects the money, and it affects the opportunities."

Staying power
For artists at any age, Covid-related business interruptions have put their careers in a new perspective. But if high-profile catalog sales have accelerated in just the last few years, the path to this explosion began 20 years ago when CD sales were starting to decline.
 
The sales of CDs peaked in 2000 at 942.5 million units, according to the Recording Industry Association of America. Paid downloads were still in their infancy as a revenue driver three years later, even as peer-to-peer file sharing services Napster and LimeWire facilitated enormous theft from industry coffers, leading to lawsuits from the likes of rock band Metallica, rapper and producer Dr. Dre, and record labels A&M Records, Inc. and Arista Records that first drained the companies of money through expensive litigation and then got them shut down altogether.

Nevertheless, the rise of streaming services like Spotify since 2006 provided industry analysts with new ways to measure not just the success of a song but also its staying power. Virtually in real time, an artist or label could monitor the success of a song and chart what insiders call its "decay," or the decline from its highest peak in popularity.
Benefiting from millions of dollars in marketing muscle and promotion, newer songs experience explosive highs, but their decay is steeper and quicker than older ones that have been around for decades and can maintain profitability just by being periodically revisited or rediscovered.
 
"As a guy who's sold a bunch of Justin Bieber songs, sorry, Justin, you're amazing, but I would bet against Justin Bieber," said Keller. "There are certain artists that are going to be huge artists in their lifetime and probably make more money than anyone else, but I'd much rather own (America's) 'Ventura Highway' than a Justin Bieber single."

'Stable' investment
Additionally, in 2006, the Songwriter's Capital Gains Equity Act became law, allowing artists to treat their catalogs like capital gains when they sell them in order to receive a separate, lower tax rate than for traditional income. Some artists, such as Def Leppard, Aerosmith singer Steven Tyler and, on behalf of her late husband Kurt Cobain, Courtney Love, capitalized on these industry changes immediately, brokering deals with companies like Primary Wave for part or all of their catalogs, paving the way for others to follow in the years to come.

On the flip side, music companies saw a great opportunity to gather part or all of the catalogs of artists that offered evergreen earnings, especially if they controlled or received a part of the revenues generated by sampling, licensing or sync placement in advertising and various forms of media.
 
But music publishers weren't the only ones to notice, and investor groups from various backgrounds soon began bidding against more established firms, and eventually, against even major players like Sony and UMG.

"One of the things that's attractive about it is the stability," said Stephen Sessa, the Century City-based co-chairman of the entertainment and media group at law firm Reed Smith. "Look at some of the people that are in the space: You're talking about hedge funds who are backed by pensions. They want to put their money somewhere it's pretty stable."

Keller estimates there are more than 100 companies, from private equity to family offices, currently trying to buy catalogs institutional capital and other music companies.
 
"People are just coming in and saying, 'Nobody's really sure what the market cap is on streaming,' and it's exciting," he said.

That competition has driven up prices, which is why artists like Dylan and Nicks were able to leverage their legacies into massive deals, and why Bruce Springsteen can confidently ask Sony for as much as $415 million for his combined album catalog and publishing rights, as he reportedly did this month.
 
But Brian Schall, partner at Sawtelle-based law firm Wolf Rifkin Shapiro Schulman & Rabkin and an almost 30-year veteran of the music industry, acknowledges that the decision to sell can be as personal as the one to start recording music in the first place.
 
"There's so many factors that are involved in the decision-making," Schall said. "My clients feel like these are their children. Like, 'This is my life's work, and this is what defines me. Do I really want to give them up for someone else to maintain, or do I just want to own them and have someone administrate them where I could still maintain a significant amount of control, so I don't hear my song on a McDonald's commercial?' So, it's all up to the individual's mentality and what they want to accomplish."
For reprint and licensing requests for this article, CLICK HERE.