L.A. County Unemployment Rate Falls to 9.4% in October
Friday, November 19, 2021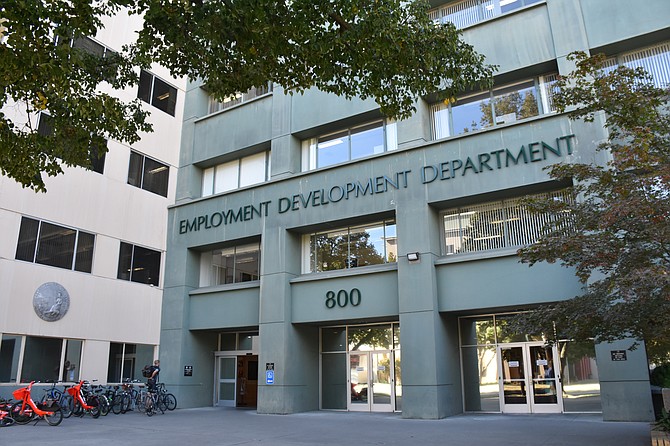 Los Angeles County's unemployment rate fell to 9.4% in October from a revised 9.9% in September amid a hiring surge that saw employers in the county add 41,000 payroll jobs, according to state figures released Nov. 19.

But these added jobs were only part of the picture. According to figures from the state Employment Development Department, the size of the labor force fell by 15,000 in October to 5,079,000 as many L.A. County residents dropped out of the workforce to return to school, care for children or family members, or wait for better job prospects.

The 9.4% unemployment rate represents a significant improvement from a year ago, when the county's unemployment rate was 12.4% reported, and it is less than half of the peak rate of 21.1% reached in the spring of 2020 at the maximum extent of the pandemic-related shutdown of much of the economy.

L.A. County's unemployment rate continued to lag progress made statewide, for which the rate stood at 7.3% in October. And the national unemployment rate fell to 4.6% in October from 4.8% in September, figures that were less than half the L.A. County rate.

The EDD also released a breakdown of unemployment rates for cities within the county. The two largest cities, Los Angeles and Long Beach, posted seasonally unadjusted rates of 7.9% and 8.5% respectively in October. Among cities with at least 10,000 people in the labor force, Compton had the highest unemployment rate of 12.2% while Lomita had the lowest at 4.2%.

Meanwhile, employers in L.A. County reported a net 41,400 more jobs on their payrolls in October than in September. The county now has regained about 465,000 jobs — or 60% — of the 773,000 jobs lost during the spring 2020 pandemic-induced lockdown of the economy. But it's still roughly 308,000 jobs short of Feb. 2020 levels.

October's gains were spread across several industry sectors, led by a jump of 14,800 jobs in public and private education. That was followed by a net gain of 8,600 jobs in professional/business services and an increase of 8,100 jobs in the retail trade sector.

No sector reported net losses in jobs in October compared to September.
 
The EDD releases another payroll jobs figure that adjusts for seasonal factors, especially in the education sector. That seasonally adjusted figure for October showed a gain of 15,400 jobs from September, rebounding from a drop of 18,400 jobs from August to September.

Since October of last year, the county gained a net 227,500 payroll jobs for an increase of 5.6%, a slower growth rate than the 6.3% reported between September 2020 and this past September. A slowdown in the year-over-year growth rate is to be expected as the L.A. County economy continues to regain jobs lost in the pandemic shutdown.

The accommodation/food services sector gained the most payroll jobs (59,000) between October 2020 and October 2021, followed by professional/business services (up 31,500 jobs) and arts/entertainment/recreation (up 30,000 jobs).
 
The motion picture/sound recording industry gained 16,000 payroll jobs over the past year. No sector has reported a net job loss over the past 12 months.
For reprint and licensing requests for this article, CLICK HERE.