Long Beach Multifamily Portfolio Sells for $42 Million
Wednesday, November 17, 2021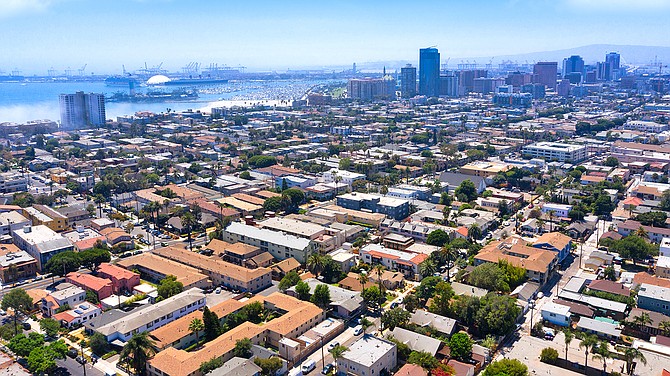 An apartment portfolio consisting of 17 properties in Long Beach has sold for $42 million. The properties have a combined 155 units.
Stepp Commercial's Robert Stepp, Michael Toveg, Travis Traweek and Coldwell Banker Coastal Alliance's Larry Bustamante represented the seller, a private investor based in Southern California. The unnamed buyer was an institutional investment firm.
 
"We marketed this portfolio and secured a number of offers, with the best offer coming from the institutional buyer," Stepp said in a statement. "The buyer liked that the buildings had ample Section 8 tenants for guaranteed income."
 
The sale was a 1031 exchange, in which a seller defers capital gains taxes by investing sale proceeds in a set amount of time into a new property.
 
"The seller will be seeking a less management-intensive apartment property upleg in an out-of-state 1031 exchange," Toveg said in a statement. "We are currently targeting assets in the tax-friendly and high growth markets of Austin and Tampa."
 
Long Beach, according to Stepp Commercial, has seen a lot of sale activity in 2021. So far this year, 196 apartment buildings with five or more units have sold, compared to 105 at this time last year. The average price per unit is $265,843 this year compared with $254,315 last year, according to the brokerage.
 
Newport Beach-based Waterford Property Co. has been highly active in the area. The company, along with the California Statewide Communities Development Authority, purchased a 216-unit luxury apartment community in Long Beach for $120 million earlier this year. The two are converting the Oceanaire building at 150 W. Ocean Blvd. to middle-income housing. Waterford has acquired more than $350 million of assets in Long Beach since 2015. 
Also this year, Waterford purchased the 14-acre City Place Long Beach, partnering with New York-based Turnbridge Equities and Beverly Hills-based Monument Square Investment Group, for an undisclosed sum.
For reprint and licensing requests for this article, CLICK HERE.