Covid Protocols Add 5% to Production Budgets
Wednesday, November 17, 2021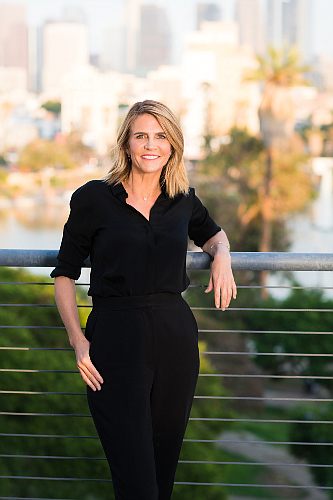 The California Film Commission (CFC) has issued a report revealing that Covid protocols have added about 5% to film and TV production costs.
The report, released Nov. 16, published results indicating that films with budgets higher than $20 million in the state's tax credit program, which incentivizes productions to stay in or relocate to California, have spent between 5% and 6.5% of their total budgets on protocols including testing, personal protective equipment, Covid departmental personnel and the implementation of pods in order to prevent the spread of the disease on set.
"Amid all the disruption and uncertainty caused by the pandemic, today's report affirms that CA's Film & TV Tax Credit Program has continued to work as intended to create jobs & opportunity across our state," California Film Commission Executive Director Colleen Bell said in a tweet in conjunction with the report's release.
The study, one of the first to quantify the costs of compliance, formalizes costs that industry insiders anecdotally set at 10% to 15%. The recorded range of spending translates to approximately 9% of productions' qualified expenditures, which apply toward pre-production, production and post-production costs but not toward development, publicity or distribution. Still, in aggregated budgets totaling $1.9 billion, the 50 projects currently in the tax program expect to pay more than $90 million for Covid-related costs.
The CFC reported that in budgets submitted for review in the tax credit program, 40% of Covid spending goes to labor and 60% to "materials," which it defines as PPE, sanitation materials, outside testing vendors and expenses related to quarantining.
These protocols, personnel and equipment adhere to the guidelines formalized June 12, 2020, by the Los Angeles County Department of Public Health, following a June 1, 2020, proposal of safety guidelines by the Industry-Wide Labor-Management Safety Committee Task Force so that productions could resume.
Industry unions and guilds, including the Producers Guild of America, Association of Motion Picture Arts and Sciences and the Directors Guild of America, subsequently updated and ratified the Covid-19 Return to Work Agreement in September 2020, which was extended multiple times to assess possible modifications.
For reprint and licensing requests for this article, CLICK HERE.