HiveWatch Makes Security Scalable
Monday, November 15, 2021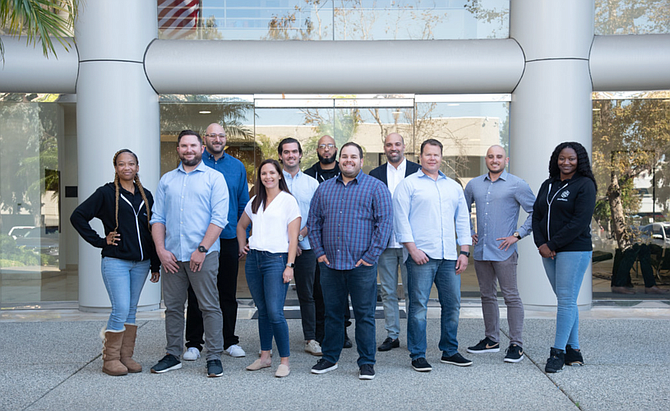 With a decade of experience in technology and law enforcement, Ryan Schonfeld knows a thing or two about security.
 
Noticing a "lack of innovation" in the physical security space, he felt he needed to bring something new to the table.
 
"Regardless of the profile of the business or the amount of capital, they were all having issues with the … inability to scale an effective, tech-forward security program," Schonfeld said.

Enter HiveWatch Inc., a security technology company founded by Schonfeld in 2020. The El Segundo-based company develops and sells security software that uses multisensor fusion, or data collected from multiple sensors, to help companies respond to physical threats. The company's platform is scalable to growing businesses.
 
HiveWatch's flagship product, called Security Fusion Platform, can be integrated into a company's existing security systems, requiring no additional hardware. It can also be deployed into a company's security hardware in 30 days.
 
Though Schonfeld declined to share the company's client names, it has worked with clients in industries such as cybersecurity, video games and infrastructure, he said.
"Anything from hyper-growth, mid-market companies up through enterprise is really our target market," Schonfeld said, adding that the company's software can be used in any industry.
 
HiveWatch is carving out its space in its own industry now. According to research firm Grand View Research Inc., the security systems industry is expected to grow to $167 billion by 2025, growing at a rate of more than 10% per year between now and then to reach that.

And investors want in on the action. On Oct. 27, the company closed a $20 million Series A funding round. The round was led by former Twitter executives Dick Costolo and Adam Bain, who served as the chief executive and chief operating officer, respectively, and now run venture firm 01 Advisors.

"When running a company, nothing is more important than your employees," Bain, managing partner at 01 Advisors, said in a statement. "Prioritizing their safety and security is imperative. When we saw what Ryan (Schonfeld) was building with HiveWatch, we instantly saw the value and the future of smart physical security."
 
The company plans to use the funding to bolster its staff, with an emphasis on growing its customer success team, Schonfeld said. HiveWatch currently employs 30 people and plans to hire 20 more by the end of the year. It is aiming to reach a staff of around 100 in 2022.
 
"The physical security industry historically has not put much attention on the customer's experience," Schonfeld said. "So, part of what we're looking to do with our product is change how the customer interfaces with us as a business and make sure that everything we do has the customer's experience first." 
For reprint and licensing requests for this article, CLICK HERE.