Hatchspaces, NexCore Joint Venture Plans Life Sciences Project in West LA
Monday, November 15, 2021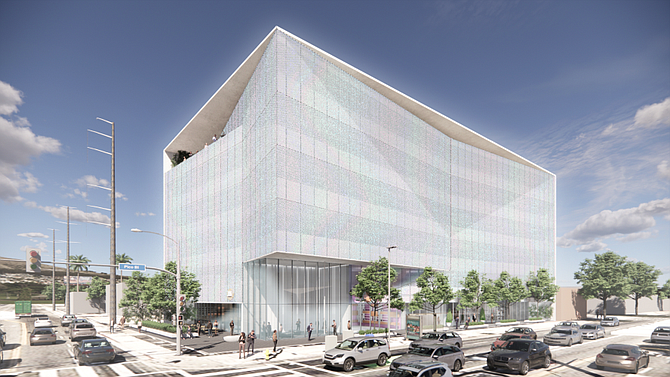 A joint venture between Sawtelle-based Hatchspaces and Denver-based NexCore Group has acquired a development site in West L.A.

The JV is planning a 100,000-square-foot building focused on life sciences for the site, which is next to the Expo Line's Expo/Sepulveda Station.

"The greater Los Angeles market has matured to the point where large blocks of technically specific space (are) an immediate need," Allan Glass, co-founder of Hatchspaces, said in a statement. "Most of our wet lab portfolio is at full capacity, and there are several large-block tenants actively in the market."

Vacancy for life sciences properties in L.A. is around 1.5%, according to Glass.
"We've had multiple major pharmaceutical and biotech companies reach out to us hoping to expand into L.A. from top clusters like San Francisco, San Diego and Boston in order to tap into the deep and diverse pool of experienced talent already in the region," he added.

It is the third project the group has worked on together. The others are in Irvine and Boulder, Colo.

"We have focused our efforts on delivering critical infrastructure to science and health care clusters that boast untapped innovation capacity," Todd Varney, NexCore's chief development officer and managing partner, said in a statement. "The Los Angeles region has continued the momentum that began well before the pandemic and has amplified its reach as an ecosystem."
 
L.A. has not historically been known for life sciences, but experts agree more life sciences companies are now coming to the area. In 2020, $70 billion was invested in life sciences companies in North America, up 93% from the previous record of $36 billion set in 2018, according to Cushman & Wakefield Inc.
 
In L.A. County, life sciences companies raised $1.7 billion last year, more than any other county in the state. It is also home to biospace incubators and research universities that are adding more workforce to L.A.
For reprint and licensing requests for this article, CLICK HERE.