NAWBO LA Provides Education, Connections
Monday, November 1, 2021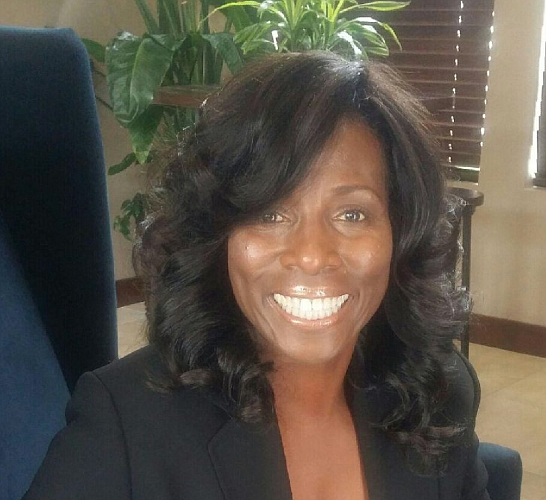 In the 10 years Renee Young has been a business owner, the landscape for women entrepreneurs "hasn't changed much," she said.
Many still struggle with the same problem: inadequate access to capital compared to their male counterparts.
 
"I still hear women talking about the challenges of getting lines of credit and funding," Young said.
But she is pushing to change the tide not only for her own business, downtown-based Aslan Consulting, but for the 700,000 other women business owners in Southern California through her work with the National Association of Women Business Owners.

Founded in 1975, NAWBO offers support through education and networking opportunities for its more than 5,000 members across nearly 60 chapters in the United States. The organization also connects its members to corporate partners like Bank of America Corp. and Dell Technologies Inc. for business services.
 
NAWBO supports its members through resources and assistance with matters such as government contracting, bringing a business to international markets, public relations and becoming certified as a woman-owned business.
Members also have access to scholarships for local business programs and opportunities to speak at events, and the organization also notifies them of new legislation affecting local businesses.
 
Young joined the L.A. chapter of the organization a decade ago and took the helm as its president in July.
"We provide a venue to support each other, to meet like-minded women and to meet corporate and community partners that can help us with some of the unique challenges of being a woman-owned business," said Young.
 
Although organizations like NAWBO are helping woman-owned businesses succeed, the need for their support and services is not shrinking. According to Bank of America's 2021 Women Business Owner Spotlight report, 14% of women business owners surveyed reported they've had challenges accessing capital or were turned down for funding. Around 48% said they feel like they need to work harder to achieve the same level of success as their male counterparts.

"Getting funding is a little bit different of a walk for us as women," Young said. "Then, if you layer into it being women of color, our walk is even more different when we're trying to get funding from standard financial institutions."

And the pandemic magnified these issues. According to Crunchbase Inc., funding to startups with all-woman founding teams dropped to 2.3% in 2020 from 2.8% in 2019.Funding to companies that are co-led by women saw venture funding decline to 10.8% in 2020 from 11.6% in 2019. Startups with all-man founding teams took nearly 87% of funding in 2020, up from 85% in 2019.
 
Challenges like these are what make the strength and establishment of NAWBO so important, Young said.
"It gives you a voice with some power behind it because we are an organization representing millions of women business owners nationwide," Young said. "It makes it a little bit easier to get your voice heard than if you're a party of one."
 
In the past year and a half, the organization's goal has been to help woman-owned businesses recover from pandemic-related economic hits, host educational workshops and virtual networking events, and leverage NAWBO's network of corporate partners to support its members, she said.

Moving forward, Young aims to grow the L.A. chapter's membership. The more the organization grows, the stronger its support network, and therefore its members, can become, she said.

"What needs to change for woman-owned businesses is our ability to get funding and to be heard," Young said. "To get your voice out, I think it's important to join with others who can help you." 
For reprint and licensing requests for this article, CLICK HERE.