LA500: Celebrating the Leaders Who Continue to Drive the City Forward
Monday, May 31, 2021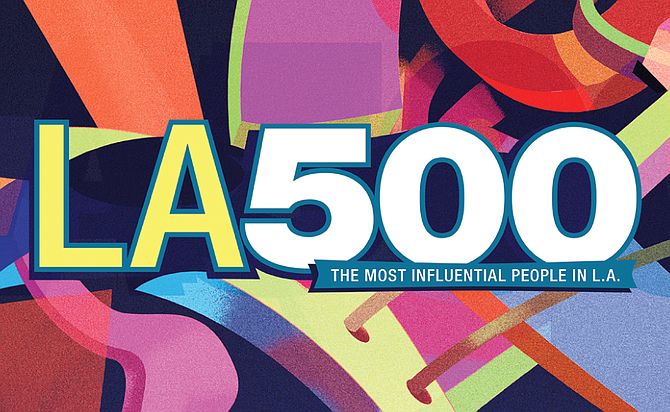 What a difference a year makes.
 
When the Business Journal rolled out the 2020 version of the LA500 last May, the pandemic was in full effect, unemployment was hitting new heights, the economy was faltering and vaccines were a distant hope.

Today as we unveil the sixth annual version of the LA500, the scenario couldn't be more different.

Yes, Covid-19 is still an unwelcome guest, but it seems to be diminishing in stature by the day. Masks and social distancing worked, vaccines have been an unquestionable success since their arrival, and many envision a new Roaring '20s ahead.

Los Angeles County, after weathering a severe surge in December and January, has continued its strong rebound from the depths of the pandemic. And, in a broader sign of recovery, the state is just two weeks away from lifting its extensive Covid-driven restrictions.

L.A.'s business community, which rallied together and responded with creativity and compassion to the unprecedented events of the past year, now gets a chance to take a deep breath — and to look ahead with a fresh outlook.

Given the events of the past year, the new LA500 list may be the most impressive yet, as many of the 2021 members helped drive their businesses, and the city, forward through stiff headwinds.

While every industry in L.A. was affected by the pandemic, certain sectors stood out for their performance.

Any conversation has to begin with health care. Although no vaccines were produced directly by L.A.-based companies, that doesn't mean businesses here didn't play critical roles in the pandemic response. 

Health care takes charge

Fulgent Genetics Inc., for instance, led by founder and Chief Executive Ming Hsieh, answered the call with accurate Covid-19 tests for L.A. County, New York City public schools and other organizations.

Hospitals, medical facilities and universities also figured heavily in the pandemic response. That includes people like Elaine Batchlor, chief executive at Martin Luther King Jr. Community Hospital in Willowbrook, which found itself at ground zero during the winter Covid surge.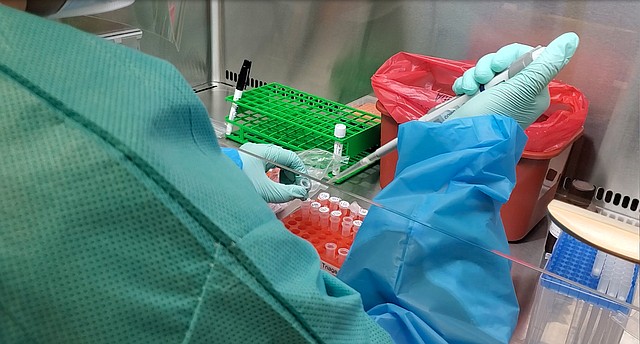 Among others deserving praise are Johnese Spisso, president of UCLA Health and chief executive of UCLA Hospital System; Thomas Priselac, chief executive at Cedars-Sinai Health System; and Rod Hanners, interim senior vice president and chief executive at Keck Medical Center of USC.

The San Pedro Bay ports, meanwhile, proved essential in the battle against both the coronavirus and the economic slowdown. Port of Los Angeles Executive Director Gene Seroka and Port of Long Beach Executive Director Mario Cordero first ensured that personal protective equipment reached frontline workers and civilians alike. Then, with record cargo volume over the past several months, their ports helped jumpstart the local and national economy.

Speaking of logistics, the industrial real estate sector had a stellar year as ecommerce soared and companies sought more efficient ways to deliver much-needed products. Rexford Industrial Realty Inc., for one, led by Co-Chief Executives Michael Frankel and Howard Schwimmer, provided new product and posted record results in the process.

Residential real estate also had its day in the sun as demand and prices climbed. Agents like Jade Mills at Coldwell Banker Realty, Kurt Rappaport at Westside Estate Agency, and Aaron Kirman and Chris Cortazzo at Compass turned in record or near-record bests for sales volume.

Media, tech make a difference

Elsewhere, the entertainment, video game and tech industries made life during the pandemic more bearable, offering needed connections and necessary escapes to carry people through the ordeal.
 
LA500 members such as Netflix Inc. Co-Chief Executive and Chief Creative Officer Ted Sarandos, Walt Disney Co. Chief Executive Bob Chapek, and Jennifer Salke, head of Amazon Studios at Amazon.com Inc., guided streaming services that soared in popularity.
 
Gaming executives such as Activision Blizzard Inc. CEO Bobby Kotick and Riot Games Inc. Chief Executive Nicolo Laurent helped keep millions of players engaged even during the darkest days.
 
On the social media front, Evan Spiegel and Bobby Murphy's reenergized Snap Inc. connected more users than ever, while Culver City-based Vanessa Pappas, the chief operating officer of TikTok, overcame challenges by the Trump White House and continued the short-form video business' rapid growth.  

The business of sports even gave 110%, with Jeanie Buss' Los Angeles Lakers bringing home an NBA championship from the bubble in Orlando, Fla., and the Los Angeles Dodgers' brain trust of Chairman Mark Walter, Chief Executive Stan Kasten and President of Baseball Operations Andrew Friedman guiding to the team to a World Series win after a drought of more than 30 years. Oh, and Los Angeles Rams owner Stan Kroenke opened SoFi Stadium, which will finally welcome football fans later this summer.

About the list

As with every version of the LA500, the Business Journal team made an effort to ensure that new names are ushered into this elite group. The 2021 version of the LA500 features 79 newcomers along with eight people who returned after an absence from the list in previous years. There are 91 women on the list, including 21 making their first appearance.

If there's any downside to this year's LA500, it's that some of the high-profile names we've long counted on to be part of the list are no longer with us.
 
Eli Broad and Robert Maguire III, charter members of the LA500, each passed in recent weeks.
 
Billionaire Broad, who built and sold two hugely successful business before turning his focus to philanthropy, leaves a lasting legacy in Los Angeles. His cultural contributions include the Broad museum, Walt Disney Concert Hall and the Museum of Contemporary Art.

Maguire, a developer of means and vision, helped reshape the downtown skyline while building out other areas. His skyscrapers include the U.S. Bank Tower, Wells Fargo Center and the Gas Company Tower. He also developed the Water's Edge campus at Playa Vista and convinced the Los Angeles County Museum of Art to acquire the May Co. site on Wilshire Boulevard that now houses the soon-to-open Academy Museum of Motion Pictures.
Keep reading the
2021 LA500 special issue
.
For reprint and licensing requests for this article, CLICK HERE.