Cathay Bank Buys 10 HSBC Branches in California
Wednesday, May 26, 2021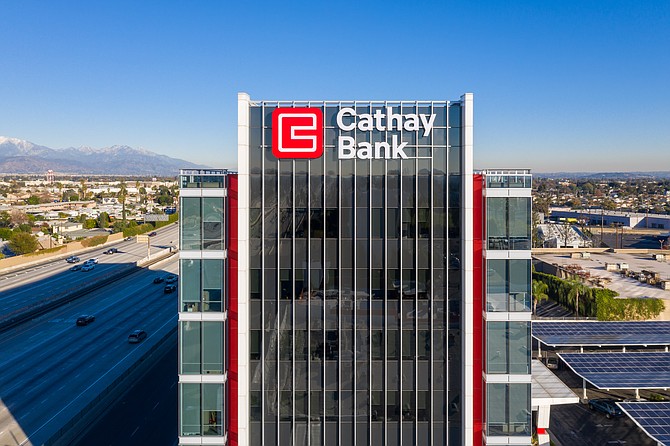 Chinatown-based Cathay General Bancorp, the parent of $19 billion-in-asset Cathay Bank, agreed to buy 10 branches of HSBC Bank USA in California and select loans and deposits.
The loans and deposits bought by Cathay are associated with HSBC's West Coast consumer and retail business banking division.
The transaction is expected to be completed during the first quarter of 2022.
As of March 31, the loans purchased totaled $800 million, while deposits bought totaled $1 billion.
The financial terms of the agreement were not disclosed.
HSBC Bank USA, with corporate offices in New York City, is the United Kingdom-based arm of HSBC. 
"We are excited to continue our long history of banking in the California community
," said Cathay Bank President and Chief Executive Chang Liu in a statement.
The transaction complements our footprint and strengthens our ability to serve our communities and clients well and long into the future."
Cathay General Bancorp Executive Chairman Dunson Cheng said the transaction is expected to broaden the reach of Cathay's branch network.
"As we continue to grow and expand, the ability to provide our clients added ease in accessing banking services is a significant step in our journey," he said in a statement.
Despite challenges during the global pandemic, the bank has seen growth throughout its banking network.
The bank reported profits of $73.4 million in the first quarter, a 57% gain from $46.9 million in the same quarter last year. Assets grew 5.6% to $19 billion during the same period.
The transaction is expected to be 2% accretive to Cathay General Bancorp's 2022 earnings per share, excluding any one-time transaction costs and restructuring expenses.
For now, Cathay has 61 branches in nine states, but is looking to close two this summer, one in Chicago and another along South Atlantic Boulevard in Monterey Park. The bank will have a total of 69 branches after the deal closes. 
For reprint and licensing requests for this article, CLICK HERE.