Electrify America to Invest $25 Million in Ports Area
Friday, May 7, 2021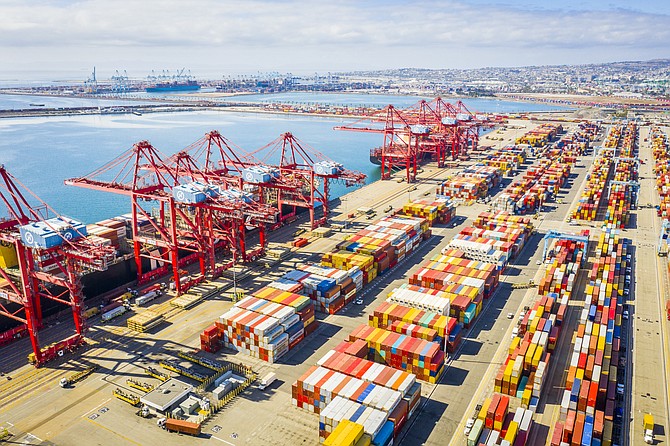 Electric vehicle infrastructure company Electrify America will invest $200 million into charging stations and zero-emission vehicle education campaigns in the state of California, including $25 million into the harbor area of Long Beach and Wilmington.

It is the third of four $200 million investments the Virginia-based company has committed to in California as part of a settlement between parent company Volkswagen Group and the Environmental Protection Agency.

Electrify America was founded in the wake of Volkswagen's 2015 diesel emissions scandal, and the company's investments in the infrastructure to support zero-emission vehicles are part of what Volkswagen agreed to provide as part of its settlement agreement.

Announced May 4, the latest infrastructure investments will be made over the course of 30 months and will include a focus on the ports of Long Beach and Los Angeles — home to some of the worst air quality in the state.

"This investment will go a long way in supporting our efforts to improve air quality in our highly impacted communities, and to support further upgrades to our fleets with more all-electric vehicles," Long Beach Mayor Robert Garcia said in a statement.

The Electrify America projects planned for Long Beach and Wilmington include the installation of charging stations for heavy-duty electric trucks and buses.

The company said these efforts would support mandates from the California Air Resources Board calling for transit agencies to establish zero-emission bus fleets by 2040 and for truck manufacturers to ensure zero-emission vehicles account for at least 55% of sales by 2035.

A separate mandate, established last year through an executive order from Gov. Gavin Newsom, calls for the state to phase out all sales of non-zero-emission passenger vehicles by 2035.
Electrify America said it will focus efforts on building out infrastructure for electrification of trucks and buses in the harbor area, where cargo volumes have swelled over the past year in the wake of a surge in ecommerce sales.

"Supporting charging infrastructure and innovative technology for large battery-powered trucks, business fleets and cargo shipping is the next frontier in truly advancing electric transportation," Electrify America Chief Executive Giovanni Palazzo said in a statement.

The focus on Long Beach and Wilmington follows a separate "Green City" initiative carried out by Electrify America in Sacramento since 2018. As part of that initiative, the company installed charging infrastructure and partnered with the city to establish a zero-emission car-sharing program.

Palazzo said the company's upcoming investments in the Los Angeles area "will set the stage for a future of (electric) mobility" and "improve the quality of life for local workers and residents."

In a report to the Air Resources Board, Electrify America said it had installed 252 DC fast chargers in California in 2020, with monthly charging station usage rising 120% over the course of the year.
For reprint and licensing requests for this article, CLICK HERE.