Activision Blizzard Posts Strong Q1 Results
Tuesday, May 4, 2021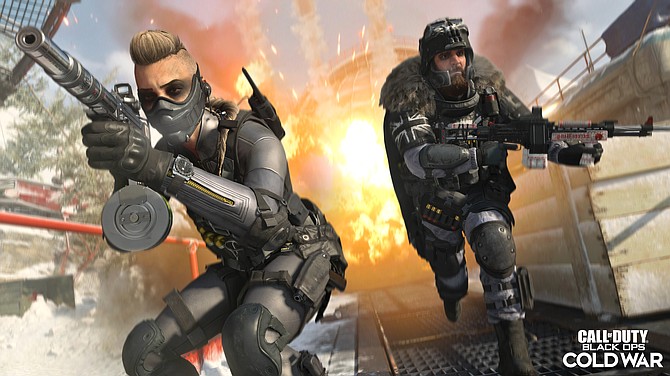 The year is off to a fast start for Activision Blizzard Inc., which beat analyst expectations in its first-quarter earnings report released May 4.
The video game publisher's share price shot up 4% in after-hours trading as it reported revenue of $2.28 billion in the first three months of the year, up 27% over the same period a year earlier. Earnings per share reached $0.79, up from $0.65 in the first quarter of 2020.
The immense popularity of the "Call of Duty" franchise continues to lead the company's success with the latest title in the series — launched in November — driving massive player engagement.
The series attracted 150 million monthly players in the first quarter, a record for the franchise. Meanwhile, revenue generated through in-game purchases shot up 60% year-over-year.
Overall, Activision Blizzard games drew 435 million monthly players in the year's first quarter, topping the 428 million players recorded in the second quarter of 2020 as video games surged in popularity during the early months of the pandemic.
In a statement, Chief Executive Robert Kotick said that the "relentless drive" of employees had generated the strong first-quarter results.
"Our continued overperformance enables us to raise our outlook for the full year," he said.
In its updated outlook, Activision Blizzard predicted revenue of $8.37 billion for the calendar year, which would represent a roughly 3.5% increase over the strong revenue numbers achieved by the company in 2020.
The company said that popular mobile title "Candy Crush" has also been a key to its recent success. Activision Blizzard purchased the game's developer, King Digital Entertainment, in 2016 and reported that the studio's games attracted 258 million monthly players in the first quarter.
In a call with investors, Chief Operating Officer Daniel Alegre said that the company will continue to focus on expanding its mobile games offerings, including through the rollout of Android and iOS titles for all of the company's major franchises.
"We are doing ourselves and our community a disservice if our games are not on those platforms," Alegre said.
For reprint and licensing requests for this article, CLICK HERE.