CreatorPlus Launches Film Studio for Influencers
Monday, May 3, 2021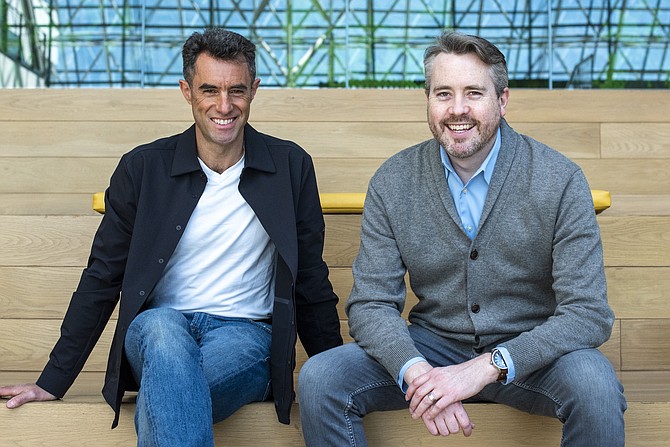 If YouTube viewing numbers are any indication, digital influencers and content creators have already demonstrated they can generate audience sizes worthy of a Hollywood blockbuster — but could they actually make a hit film of their own?

Newly launched Culver City-based startup CreatorPlus Inc. aims to find out.
 
The company is creating a film studio and a corresponding streaming platform that will allow digital creators to make feature-length films and release them directly to fans.
"We've been around content creators for a long time," said co-founder Benjamin Grubbs, who served as global head of top creator partnerships at YouTube prior to establishing creator economy-focused venture capital firm Next 10 Ventures Inc. in 2018.

Grubbs said he learned at YouTube that not all creators have goals and visions for their content that can be easily met through existing platforms.

"They're storytellers at heart," Grubbs said. "Some of these online video platforms are short form in nature and ad supported. They're a great area to test out concepts
and build an audience, but there's also constraints."

Those constraints include time limits on videos and the fact that creators usually don't have the finances for ambitious film shoots, Grubbs said.

CreatorPlus aims to give content creators a shot at developing longer-form concepts, with the aid of experienced entertainment industry professionals, including writers and producers.

Grubbs and co-founder Jonathan Shambroom started the company last year and formally announced its launch April 21 — revealing that they have already raised $12 million in seed funding.

The funding round was led by Petra Group and Freestyle Capital, with participation from a handful of YouTubers including Jake Roper, Peter Hollins and Wendy Ayche.
With that funding, the company plans to immediately get the ball rolling on multiple productions, with a goal of releasing its first feature in the first quarter of 2022.

Shambroom, a serial entrepreneur who formerly served as an executive at streaming company Crackle Plus, said CreatorPlus is not looking to simply produce longer versions of the vlog-style video diaries, do-it-yourself guides and prank videos that have made celebrities out of many online content creators.

"We want to make films that have meaning and have impact and t
hat resonate with the audience," Shambroom said. "This is grounded in our belief in the creators and their ability to tell long-form stories."

Part of that belief will be expressed through the structure of the deals that the company makes with creators, Shambroom said. CreatorPlus plans to split revenue equally with creators, and Shambroom said the company and the creators it works with will jointly own intellectual property generated through these partnerships.

"That's been incredibly well-received (by creators)," Shambroom said.

Most existing platforms give influencers and content creators the opportunity to generate income through advertising and brand partnerships, but CreatorPlus is taking a different approach, making features produced by its studio available through its own video-
on-demand streaming service, which will not feature ads or subscription-based pricing.

Shambroom and Grubbs said the company's business model is informed by their experiences as fathers. They've also grown increasingly aware that younger viewers are accustomed to viewing most content at home and having to navigate through an array of streaming services to find it.

"We want to make it easy for the young audiences today to watch in ways they're used to," Shambroom said.

The company plans to move five to 10 projects into production in the year ahead, and Shambroom said that it will announce specific films and partnerships in the next six months.

"Creators know their audience exceptionally well," Shambroom said. "They've found a voice and subject matter to connect with their audience. In many cases, they've proven they can monetize their audience. We're excited to give those creators the opportunity to make film."
For reprint and licensing requests for this article, CLICK HERE.