Ares Raises $13.3 Billion for European Fund
Monday, May 3, 2021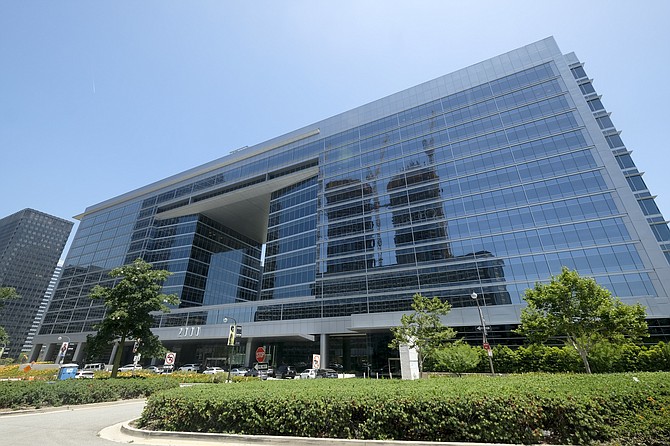 Century City-based Ares Management Corp. has closed on its fifth European direct lending fund, raising more than $13.3 billion.

The fund — Ares Capital Europe V— is considered the largest in the private debt market and could grow even larger due to anticipated leverage.

It's the largest institutional fund raised by Ares Management, and total available capital for the fund could hit $18.1 billion by leveraging what already has been raised.

Direct lenders like Ares raise capital from investors to fund a loan without the need for a traditional lender.
 
In recent years, the size of this private debt market has grown tremendously. 
 According to a February report from S&P Global Market Intelligence, capital raising that targets direct lending funds has increased by 62% since January 2020 as asset managers attempt to make up for lost ground amid the Covid-19 pandemic.
 
Some of the largest private debt funds are managed by alternative asset managers like Ares, New York-based Apollo Global Management Inc. and downtown-based Oaktree Capital Management, according to data provided by Preqin, a London-based financial information company that tracks alternative investments.

The latest Ares fund was oversubscribed and surpassed its $10.9 billion target eight months after its launch. The fund's size represents an increase of about 70% compared to its predecessor fund, Ares Capital Europe IV, which closed in July 2018 at $7.8 billion.

Ares Capital Europe V attracted backing from a group of nearly 180 investors, including 65 limited partners new to Ares Management. Its investor base includes pension funds, insurance companies, sovereign wealth funds, endowments, asset managers and family offices.
 
Michael Dennis, partner and co-head of European credit at Ares, said the fund will be tapped by middle-market companies as the economy continues to heal.

A middle-market firm generally has 100 to 2,000 employees and $10 million to $500 million in profits.  

Dennis said the fund will provide "flexible, one-stop financing solutions, making Ares an attractive direct lender to companies seeking a long-term partner to sustain their growth."

Ares, which launched its direct lending business in Europe in 2007, has one of the continent's largest direct lending teams with 70 investment professionals in London, Frankfurt, Paris, Stockholm, Amsterdam and Madrid.
 
The firm had more than $42 billion of assets under management in its European direct lending business as of Dec. 31 and has completed 235 investments totaling more than $32.7 billion of invested capital.

The fundraise for Ares V comes on the heels of the alternative asset manager's announcement to buy Landmark Partners from BrightSphere Investment Group Inc. in a $1.1 billion deal
For reprint and licensing requests for this article, CLICK HERE.