Activist Hedge Fund Legion Partners Pushes for Big Returns
Monday, May 3, 2021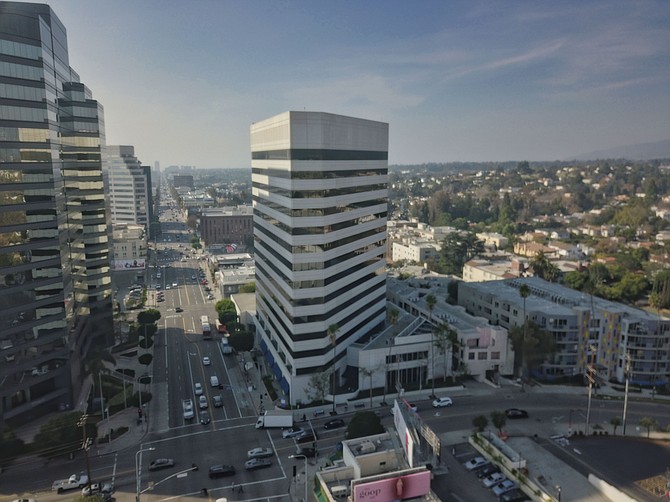 Legion Partners Asset Management is at it again.
 
The Brentwood-based activist hedge fund is pressing for independent directors on the board of OneSpan Inc. to sell off a chunk of the business to raise as much as $100 million in cash.
 
With the Chicago-based cybersecurity technology business rejecting a settlement proposal, Legion Partners is angling for a proxy fight to shake up C-suite executives and the board's make-up.
 
Legion Partners has the muscle to make some noise. It owns roughly 2.8 million shares of OneSpan's common stock, or 6.9% of the publicly traded company's outstanding shares, worth more than $77 million as of April 21.

A OneSpan spokesman did not respond to a request for comment.

Legion co-founders Chris Kiper and Ted White said they've honed their chops since their hedge fund's inception in 2012.
 
"If you look at our portfolio, we have eight to 10 companies that we are invested in at any given time, in any one year," Kiper said. "We typically hold for about three years and have had 35 core inve
stments where we've held more the 5% of the capital under management."
 
Kiper's firm focuses on laggard companies with market capitalization values from $250 million to $5 billion.

Legion's recent battles to change the compositions of boards include Union, N.J.-based retailer Bed Bath & Beyond Inc. and Menomonee Falls, Wis.-based retail chain Kohl's Corp.
 
Legion also has brought its Midas touch to the boardrooms of Louisville, Ky.-based pizza chain Papa John's International Inc.;
 Atlanta-based children's apparel company Carter's Inc.; and Timken Co., a North Canton, Ohio-based manufacturer of bearings and power transmission products.
 
Nearly two years ago, Legion Partners and other hedge funds pushed for board changes and criticized Bed Bath & Beyond's "stale retail perspective," overstocked inventory and other concerns.
 
The campaign led to board changes, a new chief executive officer, and the sale of far-flung businesses like Cost Plus World Market, Christmas Tree Shops, Buy Buy Baby and PersonalizationMall — changes that raked in more than $1.4 billion in cash for the retailer.

On April 14, Kohl's reached a deal with Legion Partners and other activist investors to avoid a proxy fight by agreeing to five director candidates with apparel experience.
 
The hedge fund gained a cutting-edge reputation early on with the support of the California State Teachers' Retirement System, or CalSTRS, which provides retirement, disability and survivor benefits for full-time and part-time California public school educators and is the largest educator-only pension fund in the world.
 
CalSTRS pledged $200 million to Legion Partners over four tranches. CalSTRS said its return on the Legion Partners investment has been 14%.
 
"CalSTRS is very committed to diversity on corporate boards, and activist managers like Legion are a source for locating and placing diverse directors onto boards," the fund said in a statement.

Over the last nine years, the shareholder activism pushed by Legion Partners has led to the addition of 32 board members through settlements with 35 companies, with roughly half either women or ethnically diverse.
 
Overall, Legion Partners has returned more than $581.1 million in co-investments in 20-plus companies since the fund started. 
For reprint and licensing requests for this article, CLICK HERE.