SpaceX Test Flight Ends in Another Crash Landing
Tuesday, March 30, 2021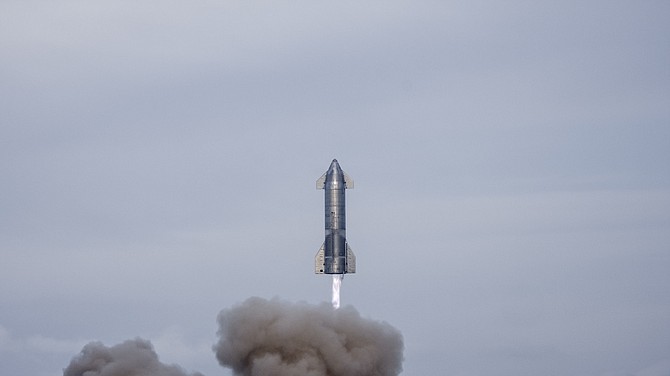 Space Exploration Technologies Corp. attempted a fourth high-altitude flight test of its Starship spacecraft March 30, and for the fourth time the test ended in a massive explosion.
SpaceX has yet to fully stick the landing during high-altitude testing of its Starship spacecraft, which is designed specifically for lunar and interplanetary missions. 
In a prior test, SpaceX successfully brought a Starship prototype back to the landing pad in one piece, but the vehicle blew up minutes later.
SpaceX launched its latest Starship vessel from its testing facility in Boca Chica, Texas. As in previous attempts, the spacecraft launched without problems and was successfully maneuvered back to the launch pad before exploding during landing.
In a tweet, Chief Executive Elon Musk said that "Something significant happened" after the spacecraft began firing its engines in preparation for landing. The company will soon begin investigating the causes of the crash, Musk said.
SpaceX aims to make the enormous launch vehicle fully reusable, so perfecting its landing capabilities will be vital to achieving that goal.
Despite early difficulties, SpaceX will continue to test new Starship prototypes at a rapid clip. The company has already attempted three high-altitude flights in 2021 and Musk said that the next prototype will be brought to the launch pad within days.
Musk recently moved to Texas, in part to be closer to the Boca Chica facility where SpaceX is developing both the Starship and the Super Heavy rocket booster that will power the spacecraft out of Earth's atmosphere.
The company will continue to ramp up these efforts, Musk said, with plans to hire "several thousand people" at its Texas offices in the year ahead.
In the past, Musk has said that the company would attempt to send an unmanned Starship vessel to Mars in 2022, with a crewed launch possible as soon as 2024.
For reprint and licensing requests for this article, CLICK HERE.