Tripalink Looks Beyond Coliving Properties
Monday, March 29, 2021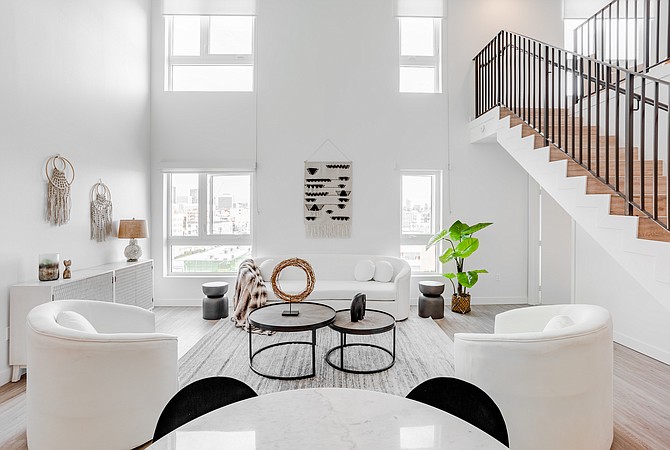 Coliving and property management company Tripalink Inc. has grown rapidly since its founding in 2016.

The South Los Angeles-based company now has 4,200 beds in Los Angeles; Irvine; Pittsburgh; Philadelphia; Seattle; and Tucson, Ariz., with more beds and cities on the way.

"We are growing rapidly from Los Angeles," said Sophia Ye, marketing manager at Tripalink. "We are very spread out in Southern California in different neighborhoods. That's where we started from."
 
The company has a mixture of ground-up development projects and partnerships with developers.

By the end of the year, Ye expects the company will own 20% of its properties and manage or lease the other 80%.

The development projects the company is working on are all coliving properties near universities like USC. Tripalink also has locations near UCLA and universities in other states.

"All the cities that we are in, we are near the big universities but also are looking to expand into near the downtown area," Ye said.

She added that in L.A., Tripalink is also looking at Koreatown, "where a lot of young professionals gather. Students who just graduated from university will move away from the school but to Koreatown or the downtown area."

In addition to building properties, Tripalink also partners with developers and landlords on their properties. This relationship can happen in two ways: Tripalink can enter into a management contract, running units for a landlord, or sign a master lease for a property.

The company has worked with landlords like Koreatown-based Jamison and Greystar Real Estate Partners.

Ye said management contracts represent less risk but also less profit for Tripalink. A master lease for a building can be riskier, she said, but also can result in larger profits for the company.

Although Tripalink can manage just a few units at a building in some cases, Ye said the company normally handles entire buildings.

"It's more centralized and easier to manage," she said.

The company is looking toward future growth on both the development and management side, according to Ye.

"For development right now, we are mainly focused on coliving near the universities. If we have a good deal near the university, we will go for that, but it's also expanding," she said. "Property management and the master leases — this makes it easier to scale. It definitely goes faster than the development projects."

Despite being a coliving company, Tripalink also manages some traditional apartments. Roughly 70% of its portfolio is coliving, but that could change.

"Traditional apartments are growing right now. Seventy percent of our demographics are students or new graduates who live near the campus. They are used to the coliving lifestyle, but as we tap into the young professionals, they prefer traditional apartments more sometimes," Ye said. "We are trying to gain more traction on the traditional apartments right now."

By the end of 2021, Ye expects the company to have 10,000 beds nationally. L.A. will be the No. 1 growth market for the company, she said, but she added that markets like Seattle and Philadelphia would be big for the company as well. That growth will likely be 50% coliving units and 50% traditional apartments.
 
"It really depends on the developers and the projects. We want to grow for both sectors," she said.
For reprint and licensing requests for this article, CLICK HERE.