FaZe Clan Is Changing the Game for Esports
Monday, March 29, 2021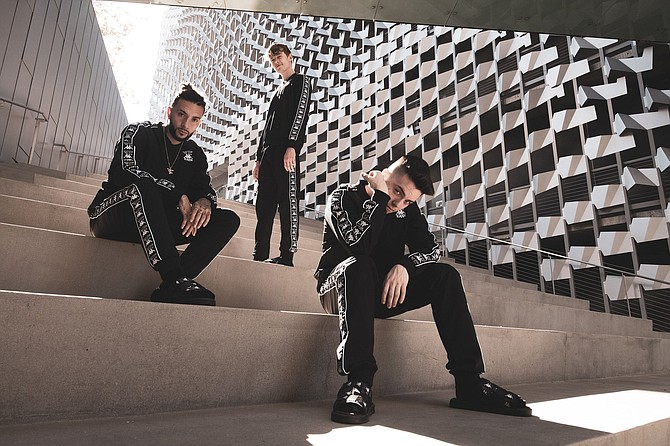 Describing esports to those unfamiliar with the concept can be tricky, and FaZe Clan Inc. Chief Executive Lee Trink said it's even harder to sum up what his company does.

"We're in a category of one," Trink said. "Yes, we're in esports. Yes, we're in gaming. But there's really no one that operates in the way that we do and that has the meaning to the community that we have."

Like other esports organizations, FaZe Clan supports teams that compete in professional video gaming competitions (its Atlanta FaZe franchise finished second last year in Activision Blizzard Inc.'s "Call of Duty" League).

Unlike other esports organizations, it also supports a vast network of streamers and content creators that includes rappers and professional athletes.

Many of its members have evolved into celebrities in their own right. A 2019 FaZe Clan popup event at a New York City shoe store drew such a large crowd that police shut it down.

Trink said FaZe Clan has ridden a wave of Generation Z-fueled enthusiasm over esports and gaming that is only continuing to grow.

A longtime music industry executive and former president of Capitol Records, Trink said he can't help but see parallels between the growing popularity of gaming culture and the "trajectory of hip-hop" as a cultural phenomenon.

"Hip-hop went from a music genre to a niche lifestyle and then became so prominent that hip-hop culture really became pop culture," he said.

"The first time I made this comparison, I did it very sheepishly," he added. "What has emboldened me to make it more often is that some of the people responsible for making hip-hop as big as it is have said it back to me."

Some of those people have even taken a stake in the business. Last year, FaZe Clan announced the completion of a $40 million Series A funding round led in part by Interscope Records and Beats Electronics co-founder Jimmy Iovine. Rappers Offset and Pitbull also took part in the round.

As the company solidifies its ties with celebrities, athletes and music industry veterans, FaZe Clan players are living like rock stars.

The company traces its roots to a core group of players who began producing gameplay highlight videos a decade ago. Eventually, they moved into a house together and began documenting their adventures both in and out of game.
Today, many of the organization's most popular streamers live in an enormous Burbank mansion where they stage pranks and host parties when they aren't playing video games.
 
Sometimes the parties get raucous. In 2019, TMZ reported that company co-founder Richard Bengtson, better known as FaZe Banks, had caused more than $30,000 worth of damage to a Las Vegas hotel room.

Well positioned

Trink said that when he started working with FaZe Clan as an adviser in 2016, the organization "felt like a gigantic band" gathering a large and enthusiastic fan base.

"It felt like here was this brand and business just pointed at the future," he said.

Trink became CEO of FaZe Clan in 2018 as the organization evolved from a loosely structured collection of players and content creators into a formal business ready to capitalize on the growing popularity of esports.

According to a recent report from gaming industry analyst Newzoo, the global esports market is expected to surpass $1 billion in revenue for the first time in 2021, with the live streaming audience projected to grow to more than 920 million annually by 2024.

FaZe Clan is well positioned to take advantage of these trends, with a brand that is already one of the most visible in gaming.

Esports analyst GEEIQ tracks the visibility of organizations and franchises across the esports landscape based on total social media followers. By this metric, FaZe Clan has a considerable lead over all other esports companies in the United States and beyond (the only organization rivaling FaZe Clan's influence is Brazilian company Loud Esports, which is often compared to FaZe Clan due to its embrace of nongaming content).

"If we are comparing them to other esports teams, they are a behemoth," said GEEIQ Chief Executive Charles Hambro.

Broad audience

Part of the reason for this, Hambro said, is FaZe Clan hasn't always acted like a traditional esports team.
 
From the beginning, members focused more on creating entertaining content than winning tournaments. They also mainly play popular shooter games like "Call of Duty" and "Fortnite" rather than complicated strategy-based titles like Riot Games Inc.'s "League of Legends," which have been central to the development of the esports industry.

This approach has given FaZe Clan a broad audience that few other esports organizations can claim, which Hambro said puts the company in a unique position when it comes to attracting sponsorship deals.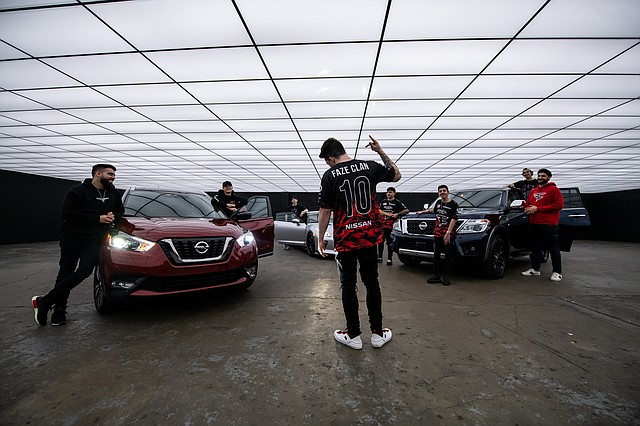 "When a brand looks at partnering with an esports organization, total reach is very important," he said. "Where it might be an issue is if your goal is to partner with a gaming organization, you've got to understand that 50% of their content is not going to be gaming or esports related."

Trink said he views the company's broad appeal as an asset, pointing to partnerships with Beats and the National Football League as evidence that major brands have taken notice of what FaZe Clan is doing.

Sponsorships and brand deals

Remer Rietkerk, Newzoo's global head of esports, said FaZe Clan's success in developing such a recognizable brand has been an "exciting" development in the world of esports as companies explore ways to make the fledgling industry profitable.
"In traditional sports, the three key revenue pillars are sponsorship, media rights and match day," Rietkerk said in an email.
 
"In the case of esports, the golden egg of media rights — in the form of cable television — doesn't really exist," he added. "Digital platforms tend not to drive as much advertising revenue, and there's less competition to acquire the rights for events."

That makes sources of revenue like merchandise sales that are driven by brand awareness all the more important.

"Sponsorships and brand deals are a huge part of our current revenue pie," Trink said. "And the reason why we're able to get the highest deals in the marketplace is really the entirety of the FaZe Clan brand — and esports is just a part of that."

Trink said other esports organizations are taking notice, following FaZe Clan's lead in partnering with streamers and producing nongaming content.

"We defined what the pinnacle of gaming lifestyle can be," Trink said. "Over time, more organizations will start to lean into our model, but from a historic basis, we were the ones who created the lifestyle and defined it."

For reprint and licensing requests for this article, CLICK HERE.