A Guide to Organizations Working to Diversify Hollywood
Monday, March 29, 2021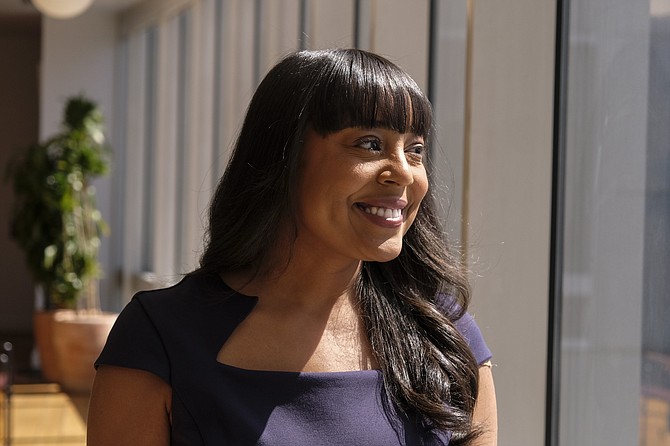 As a Black woman in fantasy television writing, Bianca Sams said she is often treated like a "unicorn."

She wants the entertainment industry to know that there are many others like her in her field. The Writers Guild of America West Committee of Black Writers, which Sams helps lead as vice chairwoman, is proof.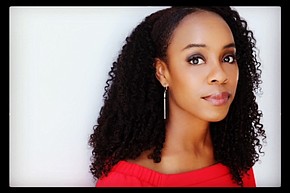 "There are lots of us. You just aren't looking," Sams said. "If you (had) asked me, I (could have given) you 20 names, but I can give you 20 or 50 more names now that I'm in the (Committee of Black Writers)."
 
The committee, which has connected Sams with hundreds of Black writers, is one of several organizations fighting to bolster diversity in the entertainment industry.
 
Though more actors of color have been cast in television and film over the past few years, behind-the-scenes roles and positions of power, such as those in writers'
 rooms and in the executive ranks, are largely held by people who are white, according to UCLA's latest Hollywood Diversity report.  

Among film studios, 91% of people in C-suite positions were white, and 82% were men in 2019, according to the 2020 diversity report. In senior executive positions, 93% were white, and 80% were men.
 
Entertainment companies have also failed to make writers' rooms more diverse. Across broadcast, cable and digital television episodes, 24% of credited writers were people of color. Less than 22% of television episodes between 2018 and 2019 were directed by people of color.
 
"The reason to have diversity is that other people are going to see the world differently," Sams said. "All of the people in the room are going to have different lenses, and it allows you to actually tell a full, beautiful story, but you'll also have somebody to catch the hidden things that you might not see."

Here are a few influential Los Angeles-based organizations that are empowering people of color and calling out racial bias in the entertainment industry. 

Writers Guild of America West Committee of Black Writers

The mission of the Committee of Black Writers is "to empower, increase visibility and create career and networking opportunities for Black writers in Hollywood," said committee Co-Chairwoman Michelle Amor.
 
The committee is a part of the guild's inclusion and equity department. With more than 800 self-identified Black writers in the Western guild, the committee offers panels, networking events and information sessions covering a range of entertainment industry topics to help Black writers advance their careers.
 
In the past seven years, the committee has hosted more than 100 events on its own and has worked with Native American, Latino, LGBT-plus and other committees within the WGA to host at least 100 others, according to Amor.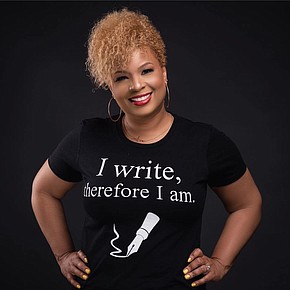 "We've been here for years, and we've been putting in the work," she said. "We've been working really hard to change things for ourselves in this industry, not just waiting on someone to change it for us."
 
In June, amid social unrest following the police killing of George Floyd, the committee released a letter challenging Hollywood's exclusive hiring practices. The letter called out the industry's long history of "perpetuating dehumanizing stereotypes" and "mistelling our stories" and name-checked companies that had released solidarity statements with the Black Lives Matter movement, including, Netflix Inc., Hulu and
ViacomCBS Inc.
 
It put pressure on those studios to actually change — not just talk about it.

"As your Black peers in this industry, we intend to base the validity of your statements on how you confront your racist history and honor your commitments to actively replace your racist systems with radically inclusive ones," the letter read.

It captured major media attention, and about a month after it was released, CBS set a goal to have 40% of its writers be people of color by the 2021-2022 broadcast season.
Amor said the committee is focused on doing more than connecting writers with one another.
 
"That's really how it works in Hollywood oftentimes; you're going to get hired because another writer either refers you or hires you," Amor said. "It's also about making sure that people outside of our committee see us and know us." 

Diverse Representation

Sports and entertainment lawyer Jaia Thomas founded Diverse Representation in late 2018 with the goal of increasing diversity in entertainment law, talent agencies and at the executive level in the industry. The organization's mission is to increase the hiring and exposure of Black agents, attorneys, managers, publicists and executives in the entertainment industry.

"Companies need to be making sure that they're being intentional about diverse hiring and then also create a company culture that is inclusive and open to people from all different backgrounds," Thomas said. "I think that's very key."

Diverse Representation offers networking events and informational panels for members that feature Black managers and agents, giving them an opportunity to learn about the "intricacies of representation," Thomas said.
 
In 2019, the organization hosted 26 events and it has held more than 30 virtual events since the start of the pandemic.
 
Thomas also launched the Black Entertainment Executives Pipeline Program, financially sponsored by the nonprofit Color of Change, to "close the racial gap at the C-Suite level."
 
In March, Diverse Representation announced its six cohort members, who will participate in the four-month program and be partnered with production companies and mentors. Participants will also take part in the program's speaker and lecture series.
 
Though the pandemic has forced Diverse Representation to offer its programming virtually, Thomas has many online initiatives planned for 2021 and will return to in-person programming in 2022.
 
She plans to launch sports and music versions of the pipeline program in the fall, and to partner with historically Black colleges and universities, as well as high schools, to offer education on the industry and launch a virtual job fair for Black professionals interested in entertainment industry jobs.
 
"That's one issue that we have found over the years," Thomas said. "There are a lot of Black students who have no idea what a career as a talent manager looks like or what a publicist even really does." 

Color of Change Hollywood

Color of Change Hollywood is an offshoot of Oakland-based Color of Change, a national civil rights nonprofit. Color of Change Hollywood offers film and television consulting, runs accountability campaigns and conducts research on the entertainment industry.
 
"One general goal is to really build power for Black people in the industry," said Kristen Marston, the organization's culture and entertainment advocacy director. "So, we're doing that through multiple avenues."
 
Color of Change Hollywood has released reports on the lack of racial diversity in writers' rooms and the effect that crime television has on the public's views of the criminal justice system. Marston said the organization uses the data to consult with different studios and give "actionable steps for change." Color of Change Hollywood has consulted on shows such as ABC Entertainment's "Grey's Anatomy" and Netflix Inc.'s "Seven Seconds."
 
Some of the organization's current campaigns include the #TellBlackStories podcast, which launched in May 2019 and now has 200,000 downloads, and the #ChangeHollywood Roadmap, which was launched in July 2020 in partnership with actor Michael B. Jordan.
 
The roadmap is published on the Color of Change website and contains four in-depth steps on how Hollywood institutions can divest from the police, invest in antiracist content and Black stories, invest in Black talent and careers, and invest in Black communities. Sub-steps include hiring more Black executives, hiring cultural consultants and contracting with Black-owned businesses.

One of the major outcomes of this initiative was having talent agencies Endeavor and WME sign onto the roadmap, Marston said. WME is owned by Endeavor
She said one of the most important steps of the roadmap for Hollywood institutions is to self-reflect on past practices.

"I think everybody needs to do this, from studios to production companies to agencies to unions, of saying, 'What is our history?'" she said. "If they don't know the history and the patterns that are happening within their
 
companies, then how can you move forward and do better?"
For reprint and licensing requests for this article, CLICK HERE.