Second-Home Marketplace Pacaso Valued at $1 Billion
Wednesday, March 24, 2021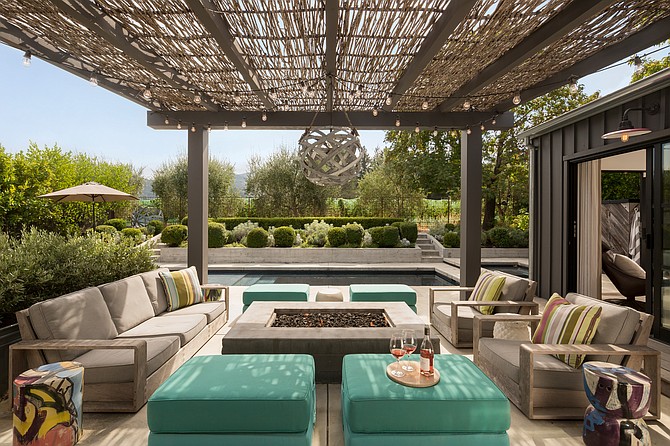 Launched less than a year ago, real estate technology startup Landholdings Inc., doing business as Pacaso, announced March 24 that it had raised $75 million in funding at a $1 billion valuation.
The new unicorn was founded in October by former Zillow Group Inc. Chief Executive Spencer Rascoff and Dotloop founder Austin Allison, who sold his real estate transaction platform to Zillow in 2015.
The company has no formal headquarters, but Rascoff is based in Los Angeles and Pacaso's latest funding round was led by L.A.-based venture capital partners Dana Settle of Greycroft and Sarra Zayani of Global Founders Capital.
Allison called Los Angeles an "epicenter" for the business, which operates an online marketplace for second homes in popular vacation destinations like Palm Springs and Malibu.
The marketplace allows users to purchase stakes in a particular residence which they then share with several other owners. Allison said this makes second-home ownership a more realistic possibility for many would-be buyers and results in fewer houses sitting empty for most of the year.
"Both Spencer and I wanted to empower more people to access second homes," Allison said. "We were passionate about that, but we were equally passionate about the problem of under-utilization. The fact that most second homes sit vacant for 10 to 11 months a year is wrong for a lot of reasons."
Pacaso's website and app include tools that manage the process of selling a home to a group of buyers, formally organized as owners of a limited liability company. In some cases, the company itself purchases stakes in homes which it then resells to interested buyers.
The company's app can also be used by owners to reserve dates for use of their properties.
"We handle all the details," Allison said. "We allow you to buy one-eighth or one-quarter of the home and enjoy the home as if you own the whole thing."
Pacaso has now raised more than $90 million in equity financing and also announced that it has secured $1 billion in debt financing to expand its operations into new markets.
Allison said the company mainly operates in West Coast markets right now, but will be expanding to the East Coast in the coming year. Pacaso, which now has about 50 employees, will also look to triple its work force in the next year, according to Allison.
Rascoff noted the company's rapid growth in a statement.
"Throughout my career as a founder and tech investor, I have experienced tremendous growth and innovation among startups, but none compare to Pacaso," he said.
For reprint and licensing requests for this article, CLICK HERE.