Gores Guggenheim Goes Public With $750 Million IPO
Wednesday, March 24, 2021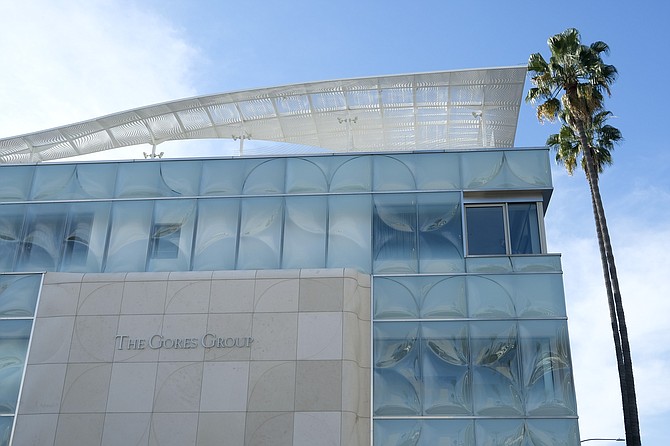 Gores Guggenheim Inc., a special purpose acquisition company formed by affiliates of Gores Group and Guggenheim Capital, has priced its initial public offering at $750 million.
The company began offering units on the Nasdaq Capital Market on March 23 under the symbol GGPIU, offering 75 million units at $10 each. A unit consists of one share of the company's common stock and one-fifth of a warrant. Each whole warrant gives the buyer the option to purchase an additional share of the company's stock at $11.50 per share.
Deutsche Bank Securities Inc., Citigroup Global Markets Inc. and Morgan Stanley are serving as lead managers for the offering.
Buyers will be allowed to redeem their units 30 days after the "initial business combination," is complete or 12 months after the closing of the IPO, according to documents the company filed with the Securities and Exchange Commission.
If the company fails to complete its initial business combination within 24 months of closing its IPO, it will redeem 100% of its public shares at a per-share price.
"Our acquisition and value-creation strategy is to identify, acquire and, after our initial business combination, to build a company in an industry or sector that complements the experience of our management team and can benefit from our expertise," Gores Guggenheim said in the filing.
Alec Gores, founder and chief executive of Gores Group, is chairman of Gores Guggenheim, and Mark Stone, senior managing director of Gores Group, is the company's chief executive. Andrew Rosenfield, president of Guggenheim Partners, serves as president and director of Gores Guggenheim.
Gores founded Beverly Hills-based Gores Group in 1987. The company focuses on acquisitions and partnering with growing businesses. Gores launched his first SPAC associated with Gores Group in 2015. To date, Gores and affiliates of his company have completed five business combinations worth more than $25 billion in transaction value.
Guggenheim Partners is a Chicago-based investment and advisory firm that manages more than $310 billion in assets and employs 2,400 across its 17 locations.
"We intend to utilize the networks and industry experience of each of Mr. Gores, The Gores Group and Guggenheim in seeking an initial business combination," the company said in its SEC filing. "Over the course of their careers, the members of our management team have developed a broad network of contacts and corporate relationships that we believe will serve as a useful source of acquisition opportunities."
.
For reprint and licensing requests for this article, CLICK HERE.